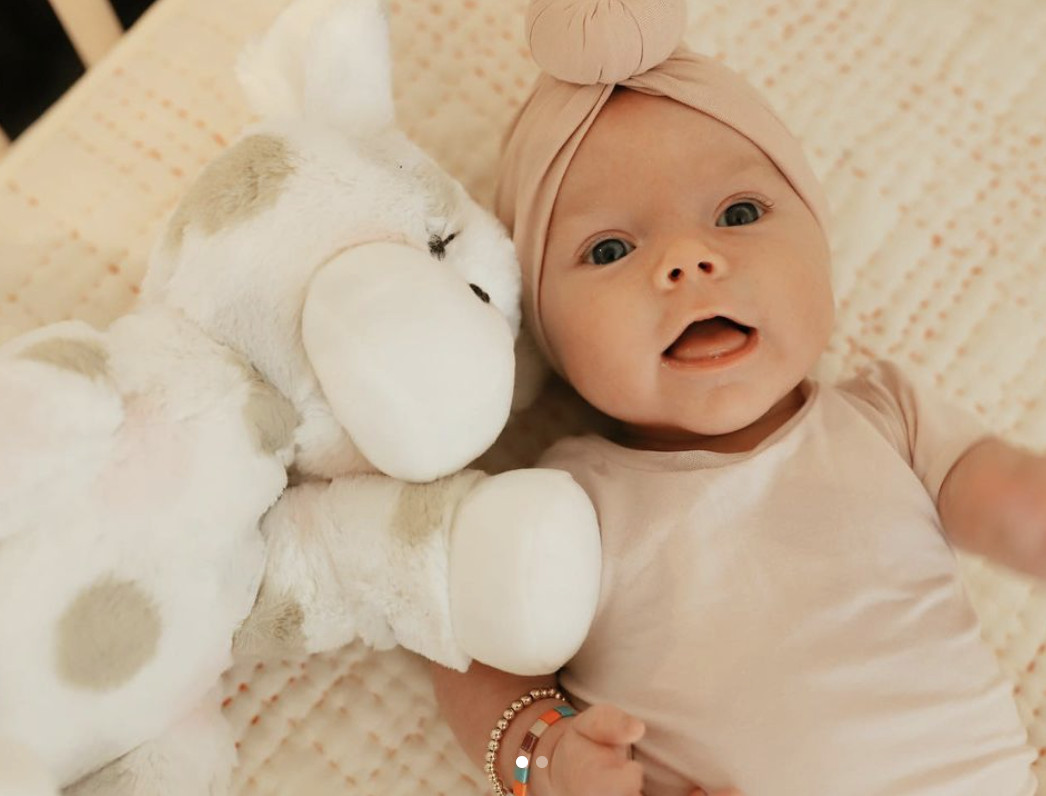 Ever since Sage arrived and even before, I swear I spend more time looking for cute baby clothes and items than for anything else!! She may never get to wear all of the clothes I buy for her since she's growing so fast, but they do look cute hanging up in her closet. There are a few items I have my eyes on right now. Since it's the holiday season, I've been looking around for cute dresses and accessories. This is our first Christmas with Sage, so I want to dress her up in all the holiday outfits I can find. Jensen and I did a photoshoot with her the other day, and we dressed her up in so many cute outfits, like this, and I now need every baby animal outfit I can find. Although we won't be doing what we usually do during the holidays, we're still trying to make this year special and one to remember. Even if we are staying in and sitting on the couch, I'm still going to dress her up in all the holiday dresses I can find!!
Since this is Sage's first Christmas, I have a few items in my cart I plan on getting her! I know she's too young even to know what's going on, but she'll be able to use these toys as she gets bigger! I found this cute dollhouse on pottery barn, and I thought it would be the perfect gift. I love gifts you can add on to as the year's pass. For every birthday, holiday, or special occasion, I can gift her a new item for her dollhouse! Plus, it's so beautiful and will be a nice addition to her nursery.
I have my eyes on a good travel bag since we're planning a family vacation soon. This will be our first time traveling with Sage, and I can only imagine all of the baby items I'll need to bring with me. I have a few diaper bags that keep everything organized, but I want something that can fit some of my belongings and all of Sage's must-haves while we are on the plane. I found this bag and love all of the compartments. This will be perfect for traveling since it is also a backpack! And since we are going somewhere warm, I added a few swimsuits and summer outfits to my cart as well. I saw this swimsuit, and I couldn't resist!! Stay tuned for an overload of Summer Sage content.
Not everything in my cart is fun! I added a baby bath I want to try, a smart thermometer, and a few other baby necessities. Shop all the items I have in my cart below!
xo, Lindsay