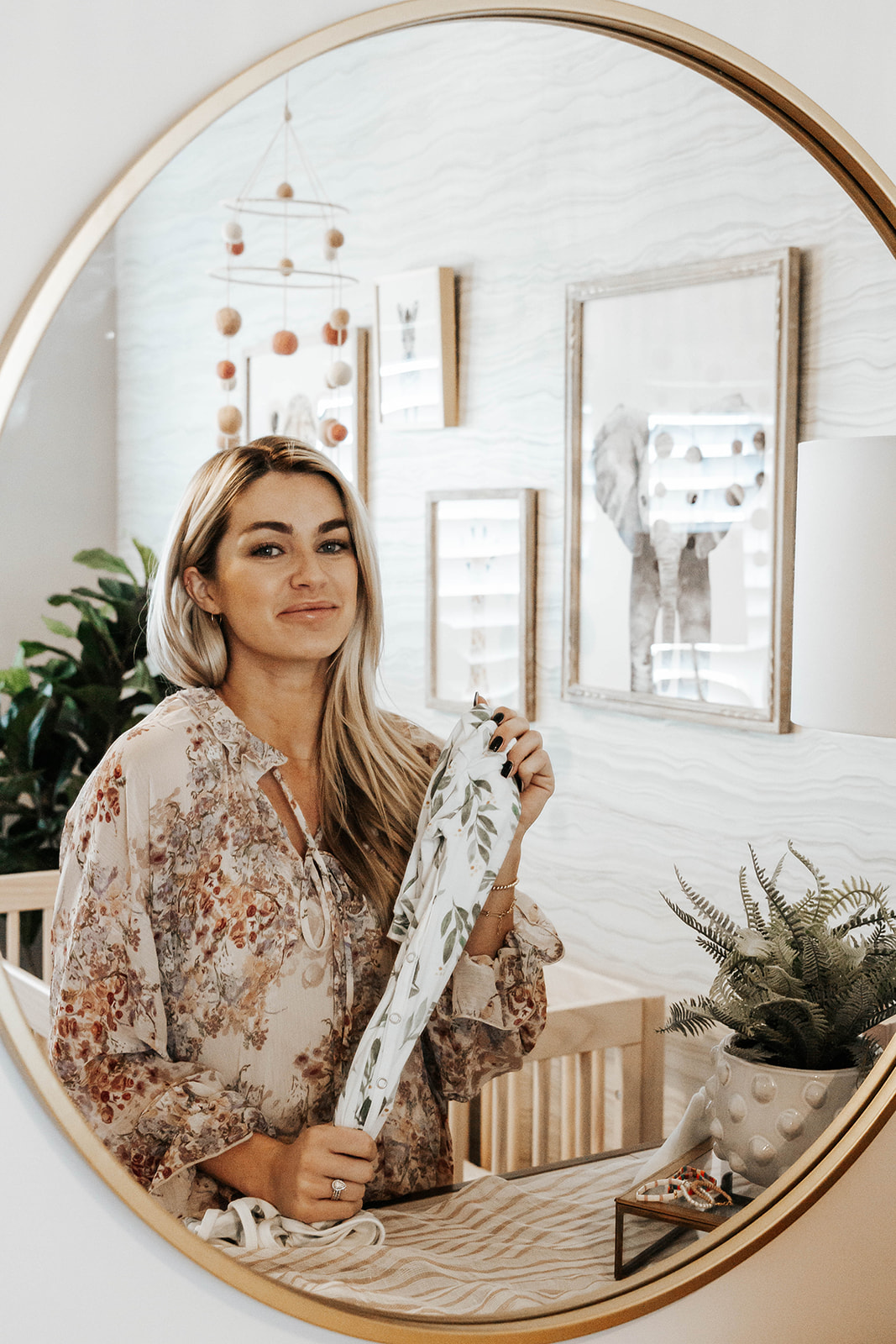 Ahh, Baby Girl is here and her closet is a dream. I had so much fun shopping for her during my pregnancy and curating her little closet. She seriously has a better wardrobe than me now!! Everyone tells you that newborns will be in and out of their clothing so fast and to wait until they are older to buy nice clothes, but I couldn't help myself. And now that she's here, I'm so happy she has options because we change outfits like seven times a day (no joke). I put together some of my favorite items she has in her closet below. There are so many cute baby brands out there, but some of my favorites are Quincy Mae, Rylee and Cru, Mebie Baby, and Lou Lou and Company. I can't wait to see her in all of these cute items and take pictures!!
Outdoor Gear
Ok, let's start with some of my favorite pieces in Sage's closet! It gets really cold in Utah, so I wanted to make sure Sage had a few good jackets and snowsuits. One of the first things I purchased was this insanely adorable snowsuit from Patagonia. I also got her a few thicker onesies that would be comfortable for her to stay in when we're out and about! I love all things with little ears on the hoods and this super-soft onesie is another one of my favorites in her closet. 

Onesies
You can never have too many onesies. Sage lives in all of her onesies and we go through so many a day. I had so much fun picking out beautiful patterns with matching hats and headbands. One of my favorite and easiest outfits she wears is the knotted gown from Lou Lou and Company. It's insanely adorable but also really easy to get her in and out of when I need to change her diaper. 

Cute Shoes
Even though she doesn't wear shoes often since we don't go out much, I still had to make sure she had some stylish options to complete her looks. Some of my favorites are her hunter booties and ugg boots so her feet stay warm all winter long! 

Accessories
I LOVE to accessorize Sage, and I think she likes it too. I'm a sucker for matching sets with a headband or hat to match. Just the other day I put her in a onesie with this little bunny hat with floppy ears from Meri Meri, and I couldn't stop crying. Why are baby clothes so cute?! 

If you missed it, we filmed a full youtube video of Sage's closet, so go check it out and comment what you think of all of her cute clothes!!
xo, Lindsay