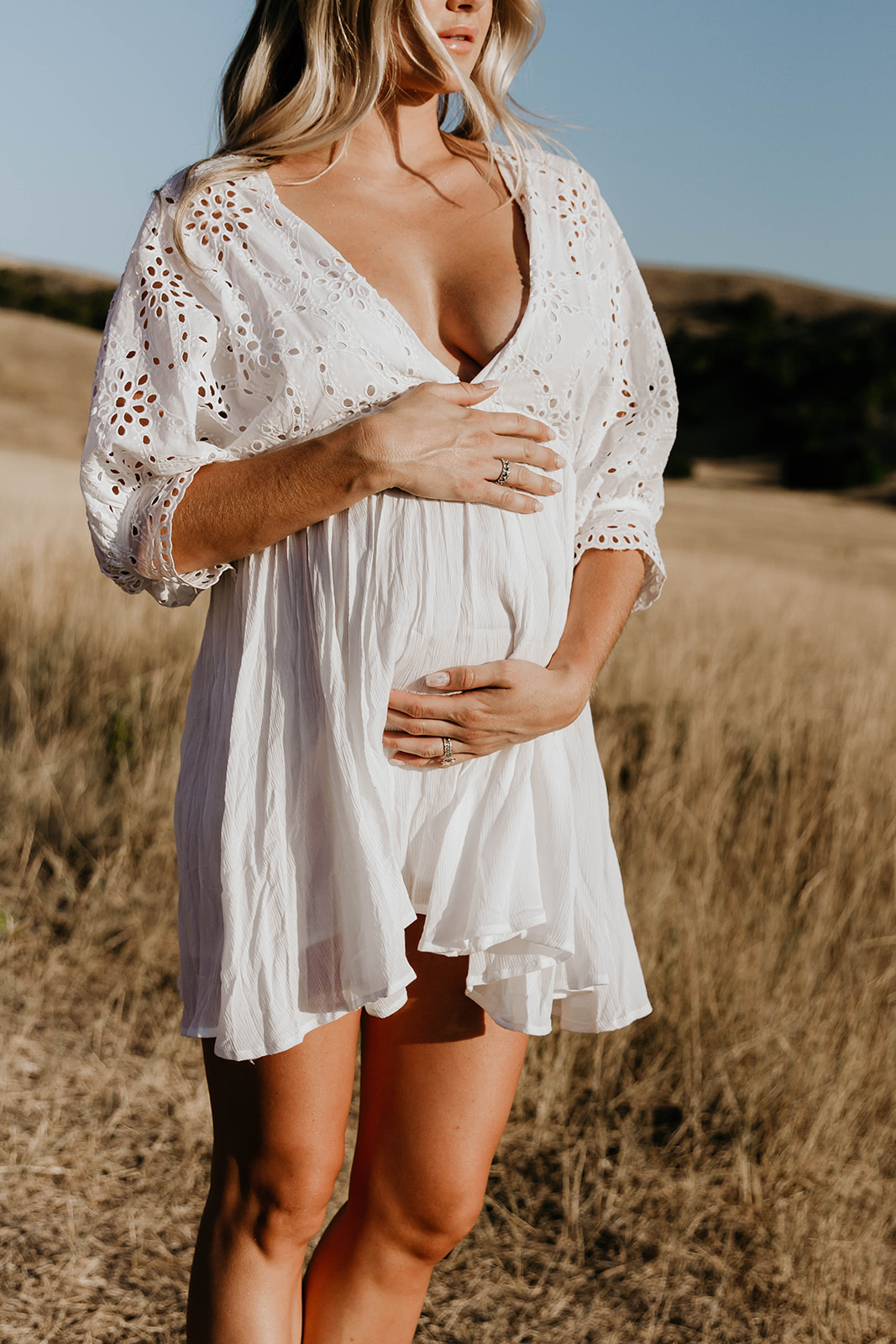 It still feels a little crazy that we've had Sage in our lives for a few months! I've had some time to reflect on my pregnancy and the changes that I made to stay as healthy as possible during those 9 months. You all know I love to keep up with my wellness routine, but when you're pregnant, there are definitely a few things that you have to focus a little extra on since you're literally growing a human! Since this time can be a bit tough to navigate especially if you're becoming a mom for the first time, I thought I'd share the top 3 changes that I made to my wellness routine when I got pregnant! Although many of these things I tried to do regularly beforehand, I knew I would have to put an extra emphasis on them, so I stuck with these habits during pregnancy. 
#1 Taking Vitamins Regularly
This was a big one for me! Taking a prenatal is so important during pregnancy. If you've followed along with me on IG, you know that I added Ritual's prenatal to my wellness routine during this time, and I'm currently taking their postnatal right after! They have great options for a regular multivitamin for men, women, and even kids. This change will definitely stick with me even post-partum. My code still works if you want to try! Use LINDSAYC10 for 10% off your first 3 months!
#2 Staying Active
I've always been a very active person, so this was a pattern for me already, but with pregnancy, I definitely switched up my workouts a bit to suit what I felt I needed during that time. For me, that meant less intense cardio and more slow, low impact movements like pilates and yoga! This helped a lot with relieving back pain and so much more! If you're new to following me, I created a workout program while I was pregnant with Sage. Sign up here for a 7-day free trial!
#3 Hydrate 
Hydrating is so important when it comes to keeping your body healthy! I've definitely always made a habit of drinking water, but it's not easy to remember when you're running around all day. During pregnancy, I really started to prioritize drinking water all day long. One huge tip that helped me was getting one of those huge water bottles from amazon to keep track of how much water you're drinking in a day!
xo, Lindsay