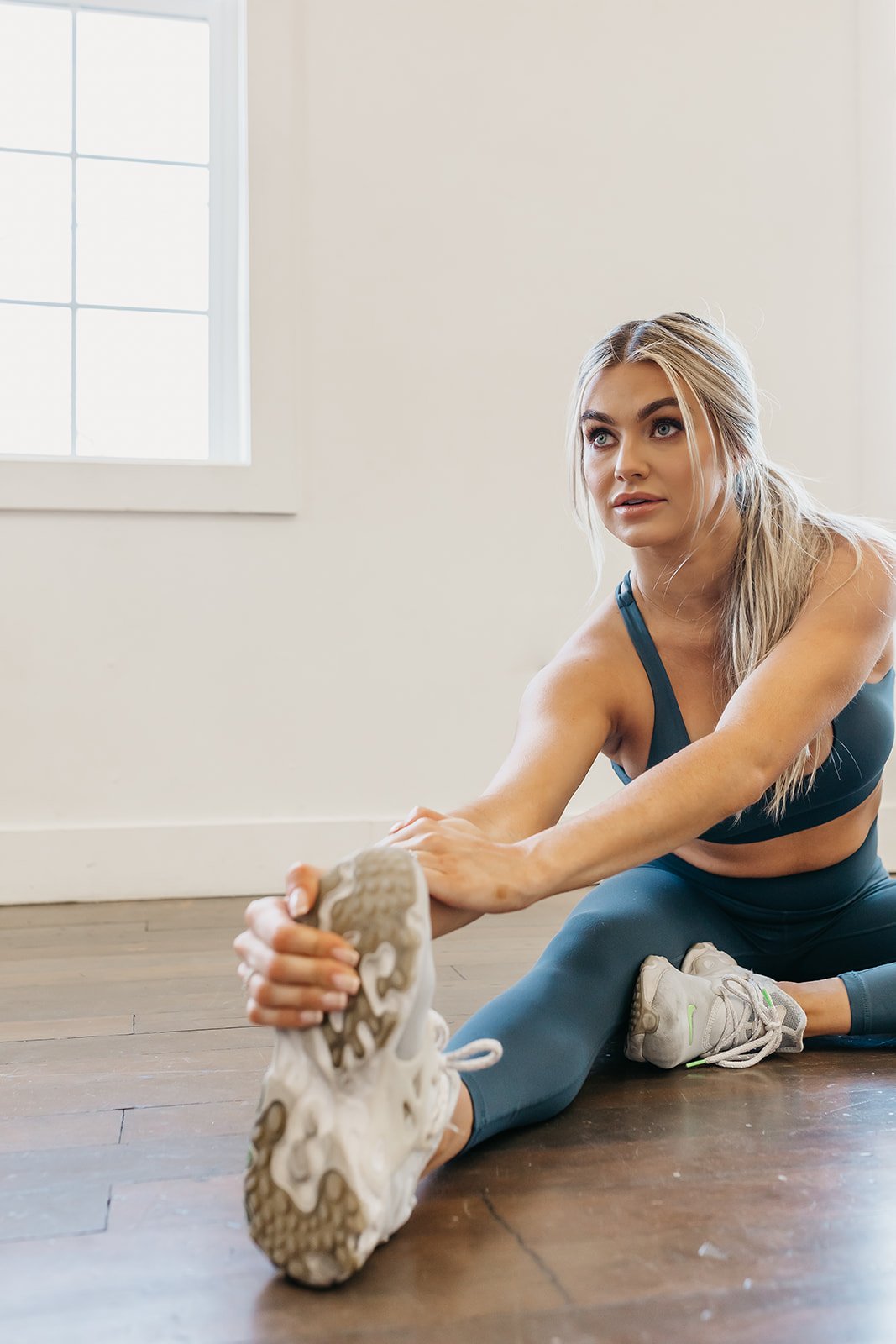 If you've been keeping up with Move With Linds workouts lately, you know one of my favorite parts of my new workout program is the selection of short workouts available! As a new mama, I know one of the most challenging things to find time for is movement. That's why I designed a program that works for everyone, including new moms who are getting back on track with their fitness journey. I'm a big believer in short but sweet workouts that target different parts of the body using your own bodyweight! 
So to inspire all of you (and myself!) to get moving this week, I decided to round up some of my favorite super short workouts that I choose for those moments that I need to squeeze something into my day! Whether it's multitasking while taking a call WFH or finding 10 minutes to spare when baby Sage is napping, keep scrolling for my favorite Move With Linds workouts when I only have 15 minutes to spare!
#1 10 Min Standing Abs
I love a good standing series when I'm in the middle of making Sage's bottle or even taking a call! It's super easy, find a steady surface to hold for balance if needed, and get moving!
#2 10 Min Booty Burn
Booty burn workouts are my absolute fave for getting my heart rate up a bit! This might only be 10 minutes, but I promise you'll really start to feel the burn with just your own bodyweight.
#3 5 Min Arm Sculpt
Sometimes all you have to spare are 5 minutes and if you're ready for your arms to feel like jello, this 5 minute sculpt session is for you! You can definitely level up this workout with some hand weights, but definitely not necessary!
#4 12 Min Boxing Cardio
Sometimes to feel like you got a workout in, you really need to get your blood moving! This boxing cardio series is so fun and the perfect length to get something in between meetings.
Comment below what your favorite Move With Linds workouts are. If you haven't signed up yet, you can start your free 7 day trial HERE!
xo, Lindsay