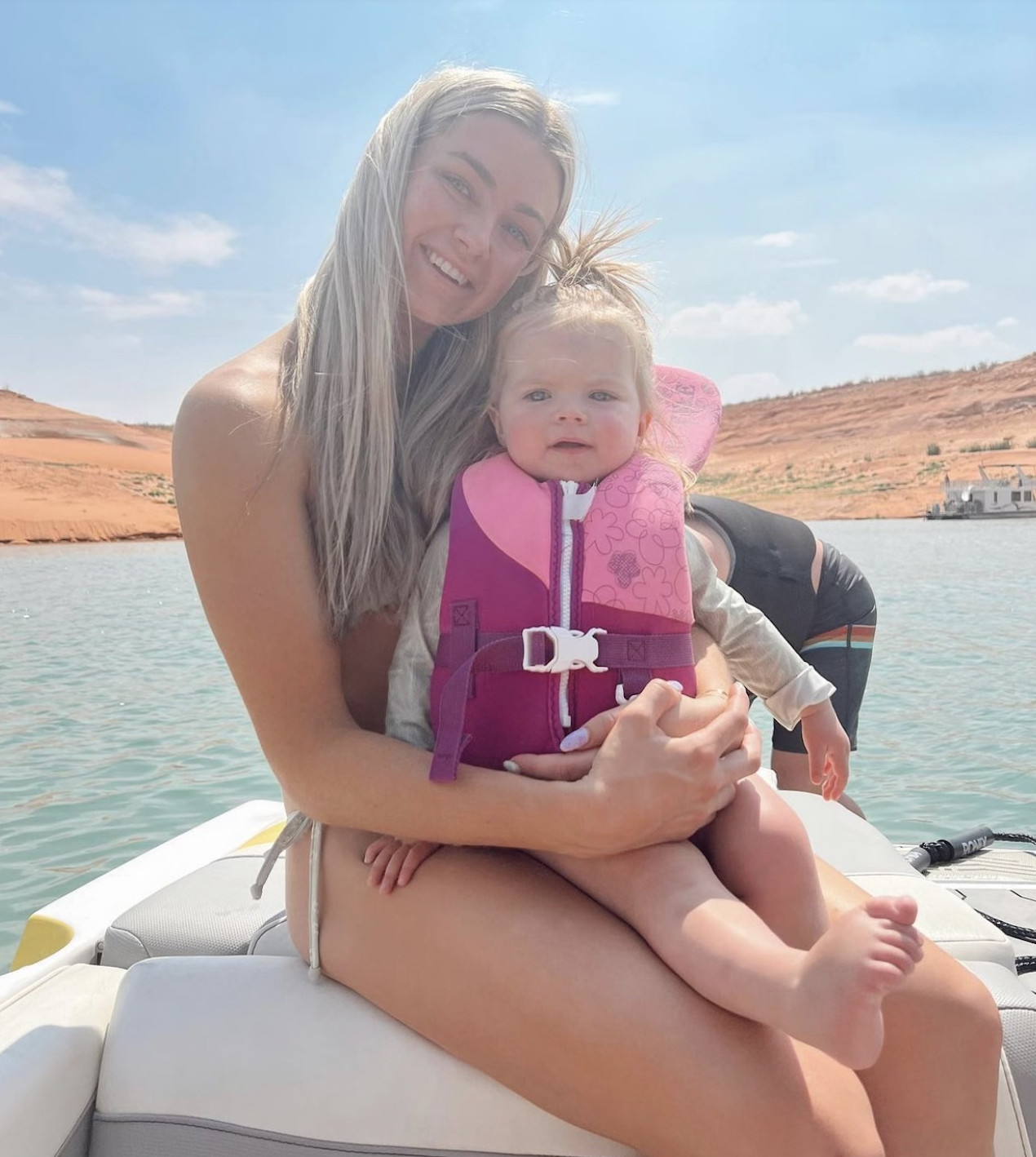 There's a LOT that I throw in my beach bag these days as a mama, but I'll focus this post on just what I throw in for myself! From snacks to sunscreen, I'm including it all!! If there are things that you include in your beach bag that I might not have, let me know! 
Beach Bag
First thing's first, the beach bag! I honestly love to switch up my beach bag, but I love this Clear Tote. This is perfect to be able to clean and it zips to avoid belongings getting wet.
Waterbottle
It's no secret that I'm obsessed with the Stanley Adventure Quencher Tumblr. This is a must for the summertime and will be coming to the beach with me at all times.
Claw Clip
I always find myself needing to throw my hair up during the day, so having some claw clips in my bag is a must. 
Sunglasses
I try to not bring my most expensive pair(s) of sunglasses to the beach because I am always convinced that I'm going to lose them. These are super cute and you don't need to sweat it too much if you misplace them! 
Sunscreen
You all know that my go-to is always the TULA Protect + Glow. This sunscreen is just for your face, but I truly always have this with me. 
Lip Balm
A lip balm with SPF in it is super important while you are at the beach. I love this COOLA Organic one because it adds the slightest hint of color to your lips and keeps them protected while you are in the sun.
Hair Brush
My hair turns into a knotty mess when I'm at the beach, so a hair brush is an absolute necessity to have in my bag. 
Sandals
My beach shoes are always changing, but I typically just take a pair and throw them on when I'm heading out of the door. My current favorites are these Dolce Vita NYX Sandals. 
Let me know if I'm forgetting anything!
xo, Lindsay