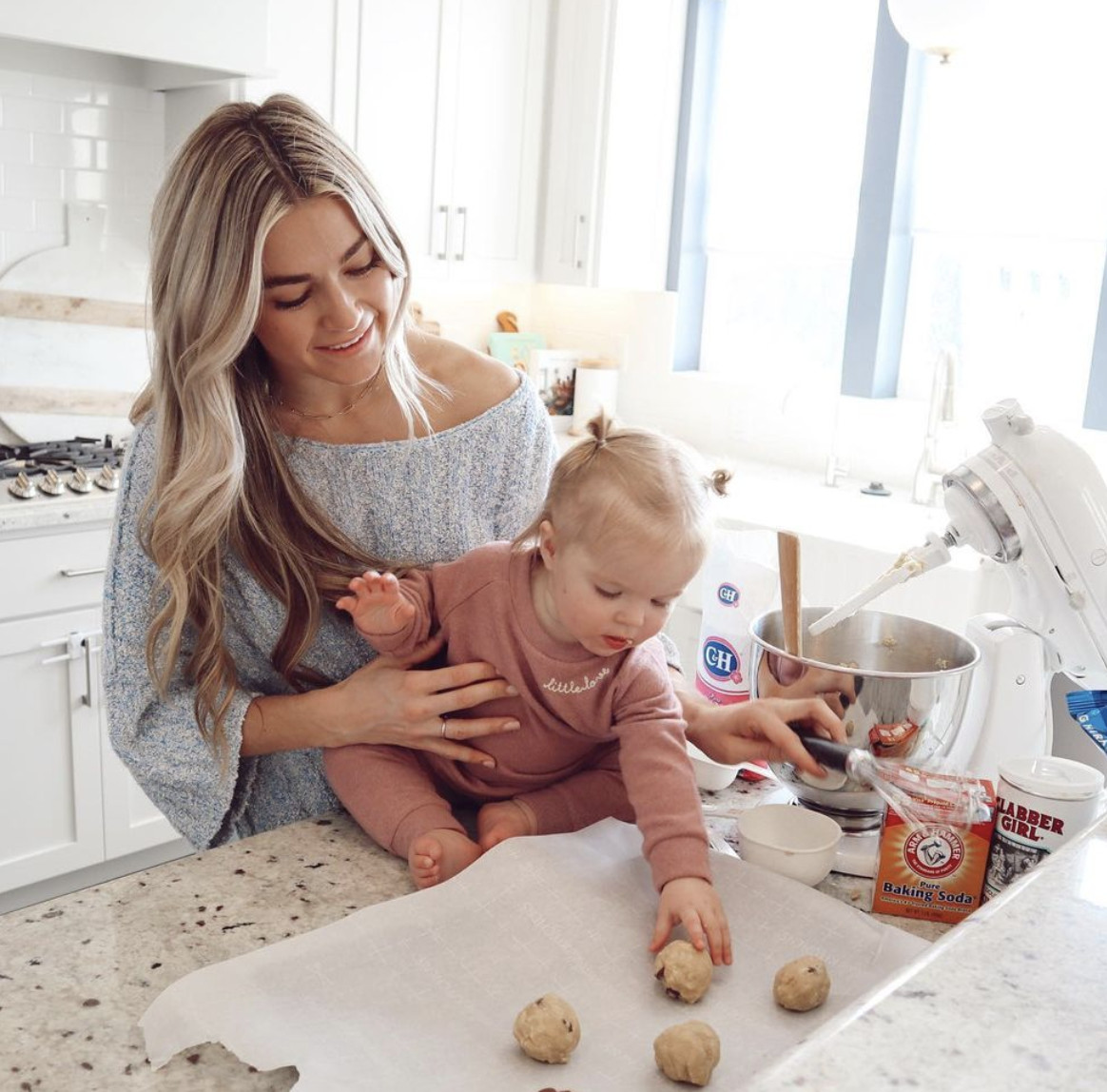 I swear the cooler months always make me want to cook more – there's seriously nothing like a warm home-cooked dinner. Today, I'm sharing a few of my cozy favorite recipes with you guys!! Let me know if you try them!
1. Jalapeño Popper Chicken
This is definitely not the healthiest meal, but it is one of the yummiest!! I also have this saved under my "Recipes" highlight on Instagram.
Ingredients
4 boneless chicken breasts

Salt

Black pepper

6 oz. cream cheese, softened

1/2 c. shredded mozzarella

1/2 c. shredded cheddar

2 cloves garlic, minced

4 slices bacon, cut into 2″ strips (optional)

3 jalapeños, thinly sliced
Steps:
Preheat the oven to 400º. Make a slit in each chicken breast, but don't cut all of the way through – make a "pouch" for the filling. Transfer the breasts to a small baking sheet and season all over with salt and pepper.

In a bowl, stir together the cream cheese, mozzarella, cheddar, and garlic. Season with salt and pepper. 

Stuff each chicken breast with bacon (optional – you can also put this on top if you like!), sliced jalapeños, and cream cheese mixture. (*I also like to batter mine in bread crumbs and sear it in the pan for a couple of minutes before throwing it in the oven – adds the best crunch!)  Bake until bacon is crisp and chicken is cooked through and no longer pink, about 25 minutes. 
2. Fall Soup
Not only do I love making soup because it is easy, but I also love that I can meal prep a ton and keep it in the freezer as an easy meal option. I've shared this recipe before, but sharing it again because it is seriously one of our favorites!!
Ingredients
1 cup of chopped onions

2 heads of cauliflower

4 sweet potatoes

1 can of chickpeas

1 carton of vegetable broth

2 tablespoons of olive oil

Pinch of Salt
Steps:
In a large pot, sauté the onions on high heat until they are white and jelly.

Reduce to low temp and dump the chopped cauliflower, sweet potatoes, and can of chickpea into the stockpot. Sprinkle the salt and pour the vegetable broth until it just about covers the vegetables. Stir in the olive oil and cover.

Let sit for 30 minutes or until vegetables are tender. Take a hand blender (specific for pureeing soup), or you can pour the soup into a blender. Puree soup until nice and creamy! Add some salt and pepper to taste and enjoy!
3. Chicken Parm
Chicken Parm is one of my favorite meals. It is super easy to make, especially when I use the air fryer. You guys need to try this recipe!
Ingredients
2 boneless chicken breasts

Salt

Black pepper

⅓ cup flour

2 eggs

1 cup bread crumbs

¼ cup parmesan cheese

1 tsp italian seasoning

½ tsp garlic powder

1 cup of marinara sauce

1 cup of mozzarella cheese
Steps:
Season your chicken with salt and pepper and set aside.

Place flour in one bowl and the eggs in another (and beat!). In a third bowl, mix breadcrumbs, parmesan cheese, and spices. 

Take one piece of chicken at a time and coat in flour, dip in the eggs, and then cover in the breadcrumb mixture. Repeat for each breast.

Place the chicken in the airfryer basket and cook at 400º for 5 minutes on each side. 

Top the chicken with sauce and mozzarella cheese and cook for another 3 minutes at 400º.
xo, Lindsay