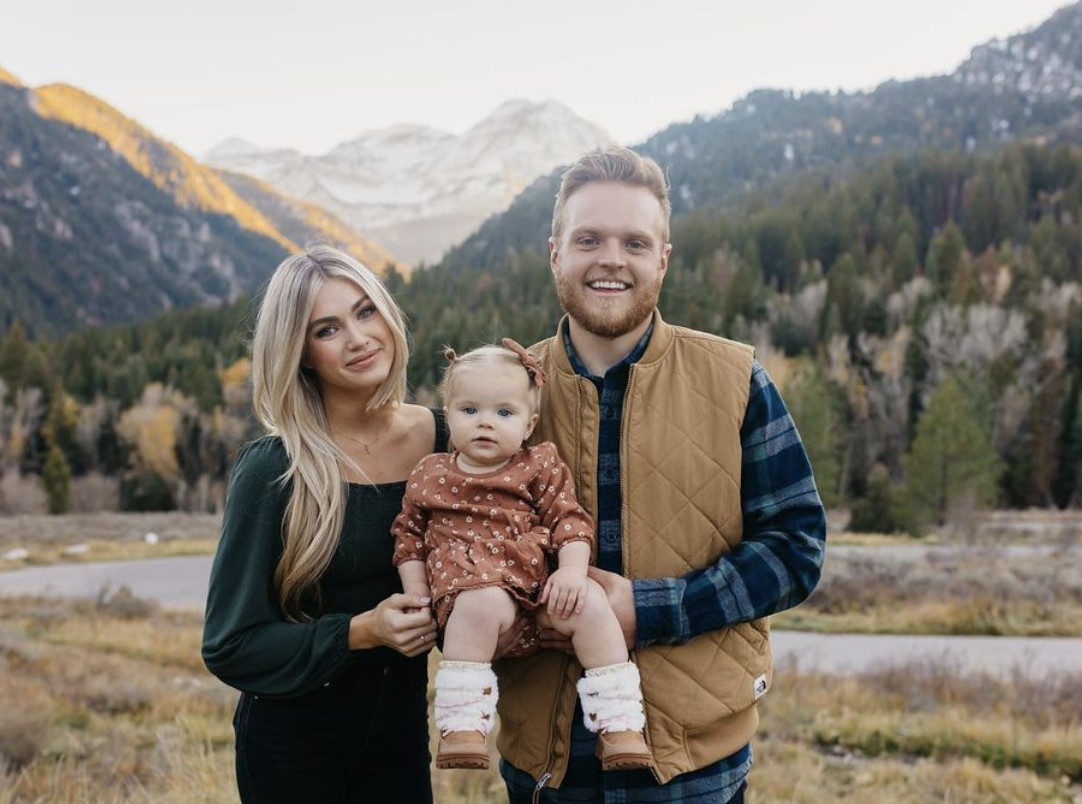 As I've gotten older, I've come to love fall. It really has become my favorite season out of the entire year. Here in Utah, the scenery gets so beautiful, and the temperatures are perfect. Fall is quickly fading, but I wanted to share my fall bucket list with you! Some of these things I have already done, and others I won't get to this year.
Having a bucket list makes the season more memorable and also helps us build tradition as a family! You can find my bucket list below, but I'd also love to know what your favorite fall activities are, too.
Fall Bucket List:
Visit a Pumpkin Patch: This, to me is the epitome of fall – I'd love to bring home pumpkins to put in front of our house, too.

Take Family Photos: Utah is so beautiful at this time of year – taking family pictures with a perfect background is a must.

Go on a Hayride: As Sage gets older, this will be such a fun tradition to integrate into our lives.

Carve pumpkins: Truth be told, I'm not the greatest at doing this, but it is still SO fun.

Take a fall drive through the valley: There's nothing better than putting on some good music and driving through the mountains admiring everything.

Buy a cozy blanket: I LOVE the

Barefoot Dreams blankets

from Nordstrom.

Treat myself to some new fall clothes: My fall wardrobe is probably my favorite, and I always like to buy new pieces every year. 
xo, Lindsay