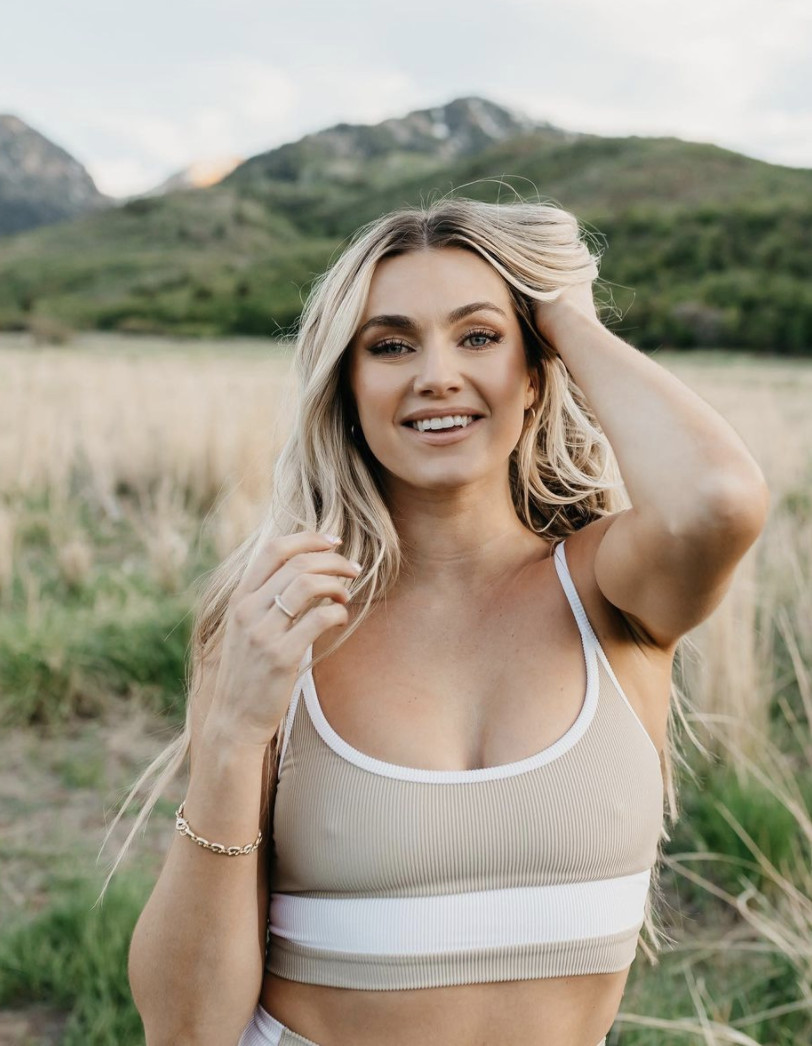 I've always loved athleisure, but especially after starting Move With Linds, I feel like I live in workout clothes. There are so many brands to choose from, it can feel a little overwhelming when you are looking for the perfect set. So I wanted to put together a roundup of brands that are both really great to work out in and really cute to hang around in- especially for summer!
If you know me, you know I am probably their #1 fan. I cannot get enough of the buttery soft Align collection and have yet to find a dupe that is a true match to the quality. I highly recommend the Align tank and Align short for summer workouts, they are definitely worth spending a little extra money on!
If you're looking for a fun pop of color or print, this is definitely the brand to find it. The Tessa top is a favorite of mine because it's so comfortable throughout an entire workout, and it's great to mix and match with different bottoms!
I'm always on the lookout for a good ribbed workout set, and my favorite is from Year of Ours. The material is thick enough to keep everything feeling secure during a workout, and I love the wide elastic waistband of the Veronica legging.
I've been loving IVL lately. They are a sustainable athleisure brand, and their trademarked Hydrascuplt fabric is actually infused with collagen! I recently picked up these pink watercolor leggings and the matching power bra.
This brand is the most innovative in the dancewear space and also so versatile for working out too. If you are looking for really well-made yet non-traditional dance attire that doubles as athleisure, look no further. These airbrush biker shorts are a must-have!
Free People is a brand I've loved forever, but their movement line is one I keep going back to. I'm a big fan of their Good Karma Onesie– it's so multifunctional and can serve so many purposes by adding or removing layers as needed (for dance, too!). They also donate a portion of their activewear proceeds to Girls Inc., making me even happier about buying workout clothes.
I'd only known Good American for their great denim, but I have bought a few pieces from their workout line and really like fit and quality. The active essential ribbed bra is a favorite of mine because it has a thicker band under the bust that provides great support and is really comfortable. This fabric also comes in leggings!
I always love sharing what I'm finding with you guys and trying new brands, too. Let me know if there are others you think I need to add to the list for summer workouts!
SHOP THE POST

xo, Lindsay