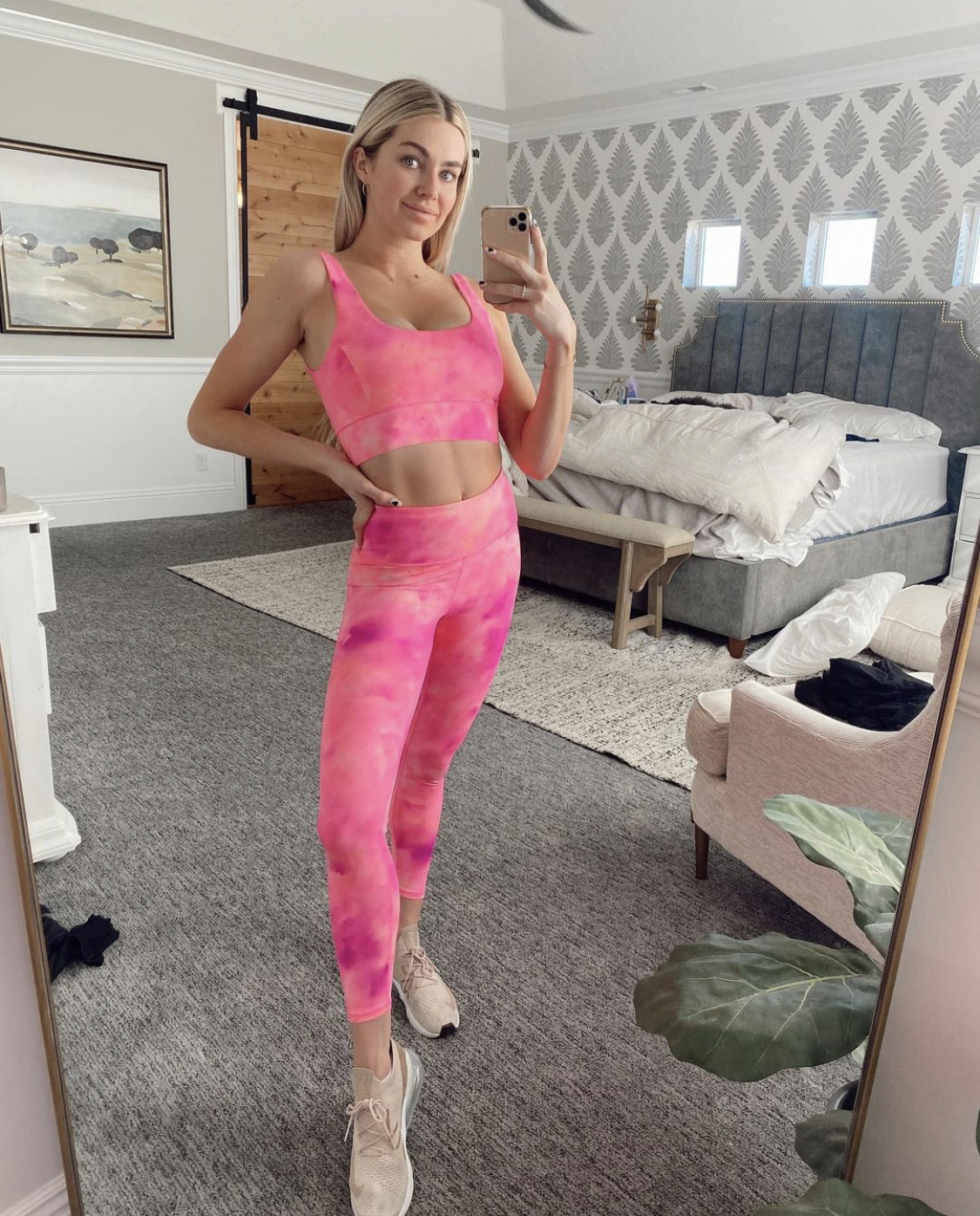 Ever since starting Move With Linds, I've been on the hunt for the best activewear brands. I pretty much only wear workout clothing now since I work out everyday and film new workout videos for the program! I'm pretty picky about what I like to wear when I workout. I don't have time to fix my sports bra or keep pulling up my pants, especially when I'm filming a new workout, so when I find a brand that works, I usually order a few sets! Speaking of sets, I'm all about them. There's nothing like a matching workout outfit. I always feel so put together and stylish! One of my favorite workout brands to order from is Beyond Yoga. If you haven't tried their clothing before, you are missing out. Everything they make is buttery soft, and no matter how many times you wash it, it never hurts the quality. They have so many cute colors and sets to choose from. If you're new to the brand, start with the Caught In The Midi High Waisted Legging and the Cropped Tank. You'll pretty much never want to wear anything else once you try their stuff!
Another brand I've ordered a lot from lately is Free People. Their ribbed leggings hold you in at all the right places and never slip down when you workout. If you've tried my workout program, you know how much we move around, so I love not ever having to pull my leggings up every time I jump squat. I love how Free People's activewear is different than anything out there. They have so many fun styles with cutouts and prints. One of my favorite sets I've been wearing on repeat is the Hot Shot Legging paired with the Hot Shot Crop. It comes in so many different colors, and it's perfect for all types of movement or just lounging.
For all my past and present dancers, you'll also love the brand Five Dancewear. They have a lot of dance-specific clothing, but they also have so many cute workout sets. I wore a few of them during my pregnancy and in my workout videos!
And we can't forget about shoes!! My favorite sneaker brand ever is APL. They created the most comfortable, functional, and stylish sneaker ever. I wear this style in my workouts! 
Shop my favorite activewear outfits below!

xo, Lindsay