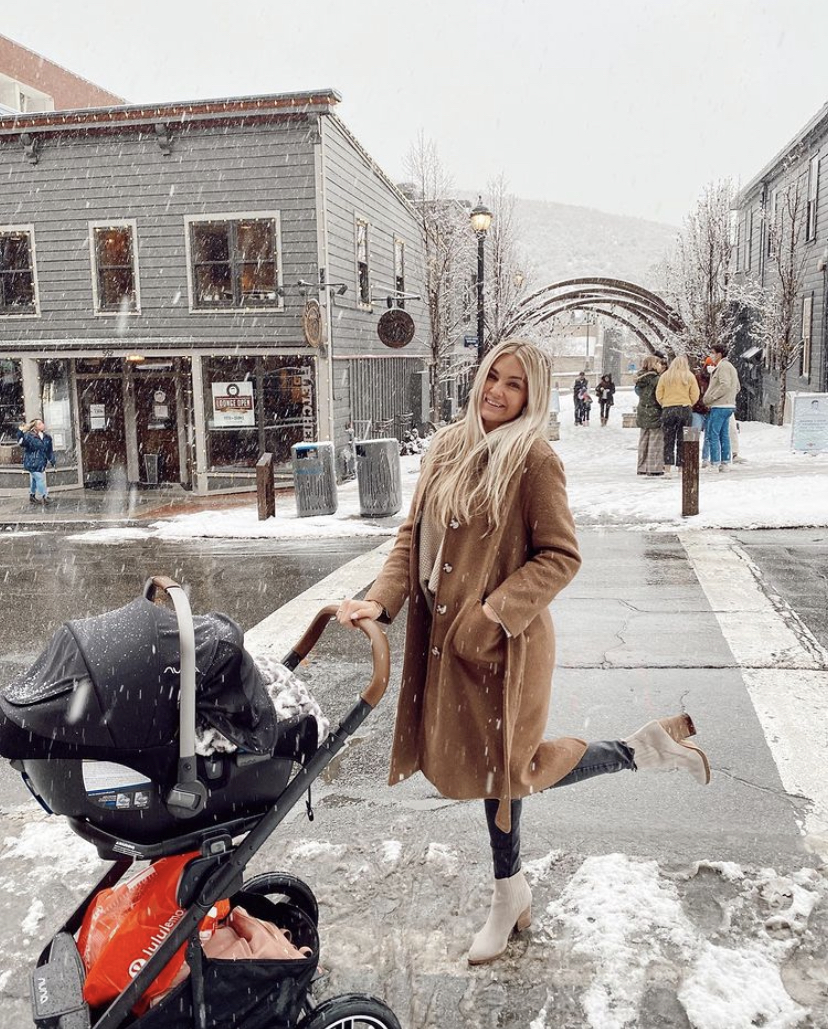 Now that we're officially in the deep winter months here in Utah, I had to do a roundup of the absolute essential winter layers I wear when we leave the house now! When temperatures hit those single digits, you really learn how crucial it is to layer up, so you stay warm no matter how cold it gets! There's no worse feeling than being freezing all the time, and you can appreciate the winter and how gorgeous it is when you can feel your feet and stay warm.
So, if you're living somewhere in the country where the winter months require more than one layer, this post is for you! Keep scrolling for the 3 winter layers I'm wearing daily and honestly can't live without during a chilly Utah winter!
#1 Hiking Socks
There's nothing better than a cozy warm sock keeping your feet warm! I usually opt for hiking socks or waffle knit, so I know they'll keep my feet super warm. Another great option I've discovered if you live in the cold is toe warmers! They'll become your best friend if your toes get cold!

#2 Fleece Sweaters & Vests
Fleece sweaters are a staple in the northern states for a reason! I love layering up underneath my winter coat and adding a cozy fleece or vest to keep my whole body warm. There are plenty of options for sweaters and vests in all price ranges and depending on how warm you want to be!

#3 Cozy Scarves
This has always been one of my favorite accessories to give people as gifts! Nothing cozier than a good cashmere or knitted scarf. They're a staple layer when the temperature really starts to plummet and can look so chic when styled correctly! I'm usually a fan of the chunkier scarves I can also use as a wrap after taking off my coat!

xo, Lindsay