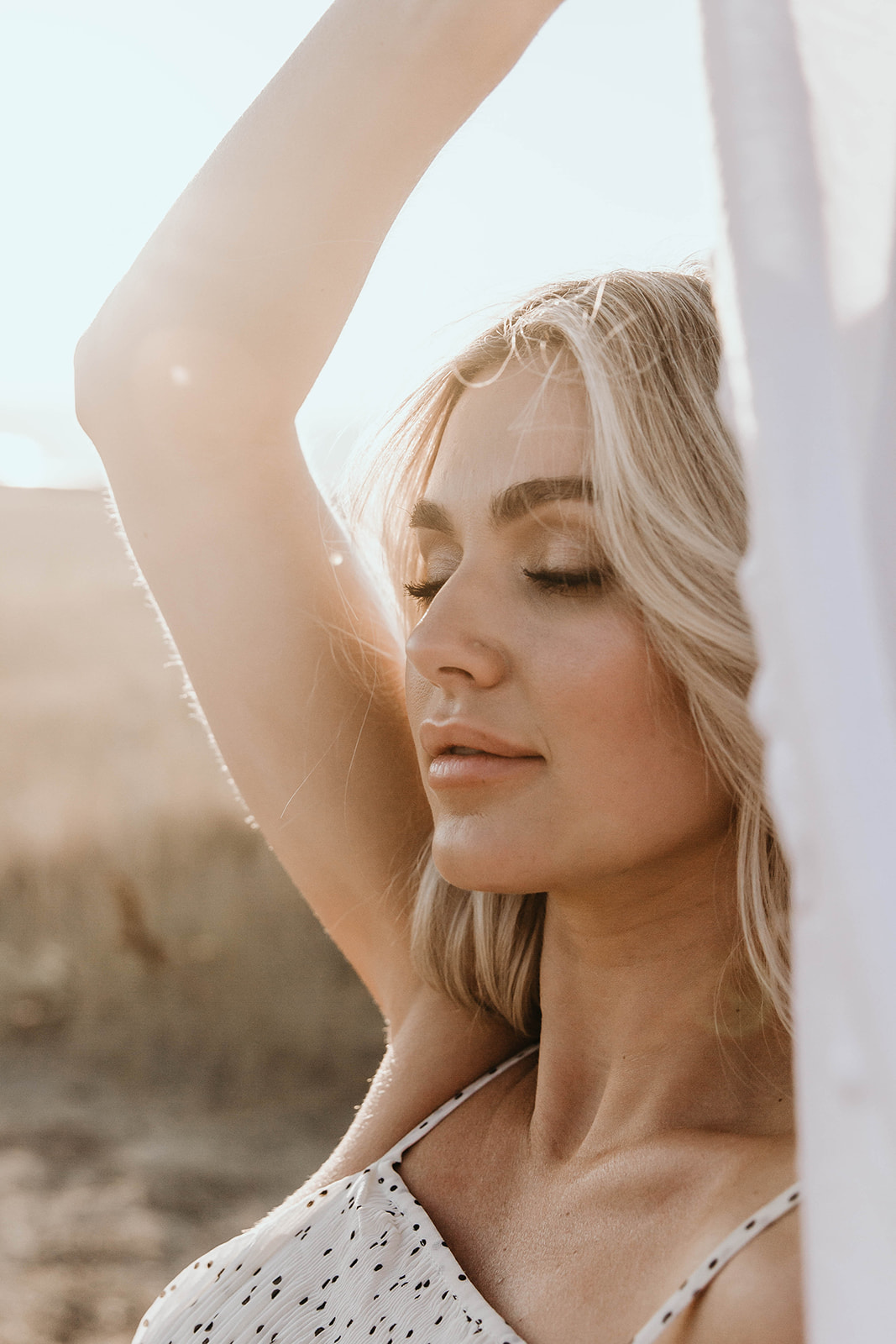 It's finally 2021, and it's time to reflect on all my favorite beauty products from the year before! Last year was a whirlwind, and I didn't wear a ton of makeup for most of it, but now that I'm a mom, I know the products I truly cannot live without! These guys have gotten me through the toughest weeks when getting ready seems like too much to handle. As a mom, I've really learned the importance of getting fully ready in 5 minutes, so I can dedicate as much time as possible to making sure baby Sage is good to go! 
So, if you're interested in trying out some of my favorite holy grail beauty products from last year, keep scrolling for 5 products I honestly can't imagine living without! 
I love this eye balm! It works so well for lightening up my under eyes after running on much less sleep lately! It moisturizes and leaves such a good finish for concealer or no makeup at all!

You all have definitely heard me mention this face and body foundation, it is one of my absolute holy grail products! The finish is the perfect balance of sheer but not too much. I use shade Y235 for reference ❤️

This bronzer is life-changing. It's the perfect consistency for great coverage and feels moisturizing on your skin compared to other bronzers! One of my favorite drugstore brands and products for sure.

This is one of the first masks I reach for when I'm in serious need of some self-care and TLC on my skin! It's so hydrating and leaves my skin very glowy after even just one use.

I'm the ultimate lazy girl when it comes to my lips, I love trying different lip balms and everyday products, but I rarely go all out with a crazy bold lip! This lip crayon is such a rich texture, and a little goes a long way. It's the perfect everyday nude and a staple in my everyday makeup look.

xo, Lindsay