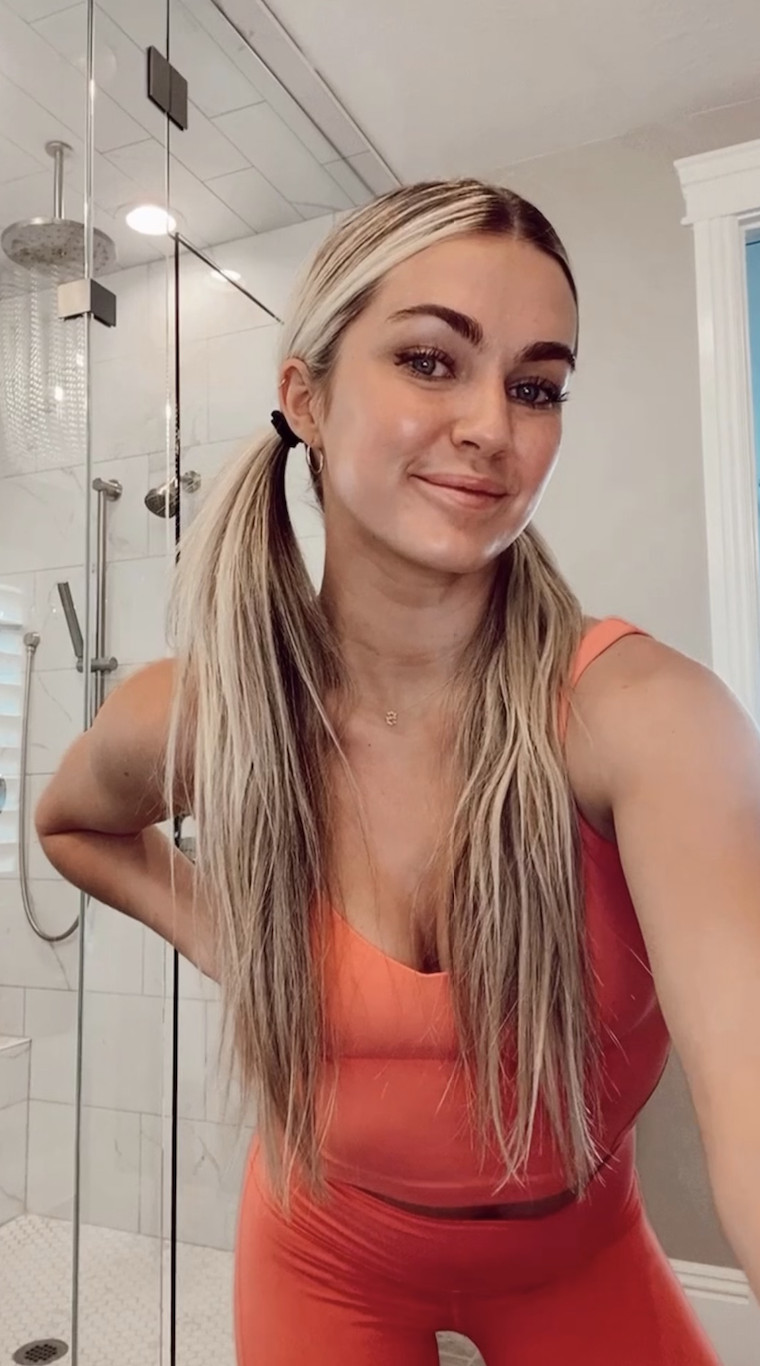 Anyone else feel like Gen-Z is starting to take over and invent/bring back all these trends we grew up doing when we were younger?! I feel like I'm in on all the "cool" trends because of my little sister, Rylee. She's always telling me what's hot and what's not. It's so funny when she tries to tell me about a certain style or hair trend, even though I've already done that before back in high school!
This spring, I'm dipping my toes back into some of these trends to spice up my hair game. Let me know which trends you are trying out!
Curtain Bangs: TikTok has ALMOST convinced me to get curtain bangs. I see them everywhere, and I think I might try this out. Curtain bangs are a little less scary than cutting real bangs because they can easily be pulled back behind the ears. I love how they take any hairstyle up a notch – especially a ponytail or messy bun. Let me know if you think I should cut curtain bangs at my next hair appointment.
Center Parts: Center parts are back! I've actually been rocking a center part for most of my life, but now you can spice up a center part look with two small braids that frame your face or pull back the two front pieces with cute butterfly hairclips. If you're looking for a change, but don't want to do anything permanent, try out a middle part! It instantly changes the look of any haircut.
The 90's Flip: Love this sleek look! The flip at the end of the hair gives me Betty from Mad Men vibes. All you need to achieve this look is some hairspray and flat iron to curl up the ends.
Pig Tails: I'm not sure if this is classified as a trend yet, but I just wore my hair in pigtails the other day, and it won't be the last time. It gives my Baby Spice vibes, and I love how young it makes me feel. If you don't want to commit to pigtails fully, you can do a half-up-half-down pigtails. Feel free to get funky with hair ties, gems, or even add in a braid.
Shop The Post

xo, Lindsay