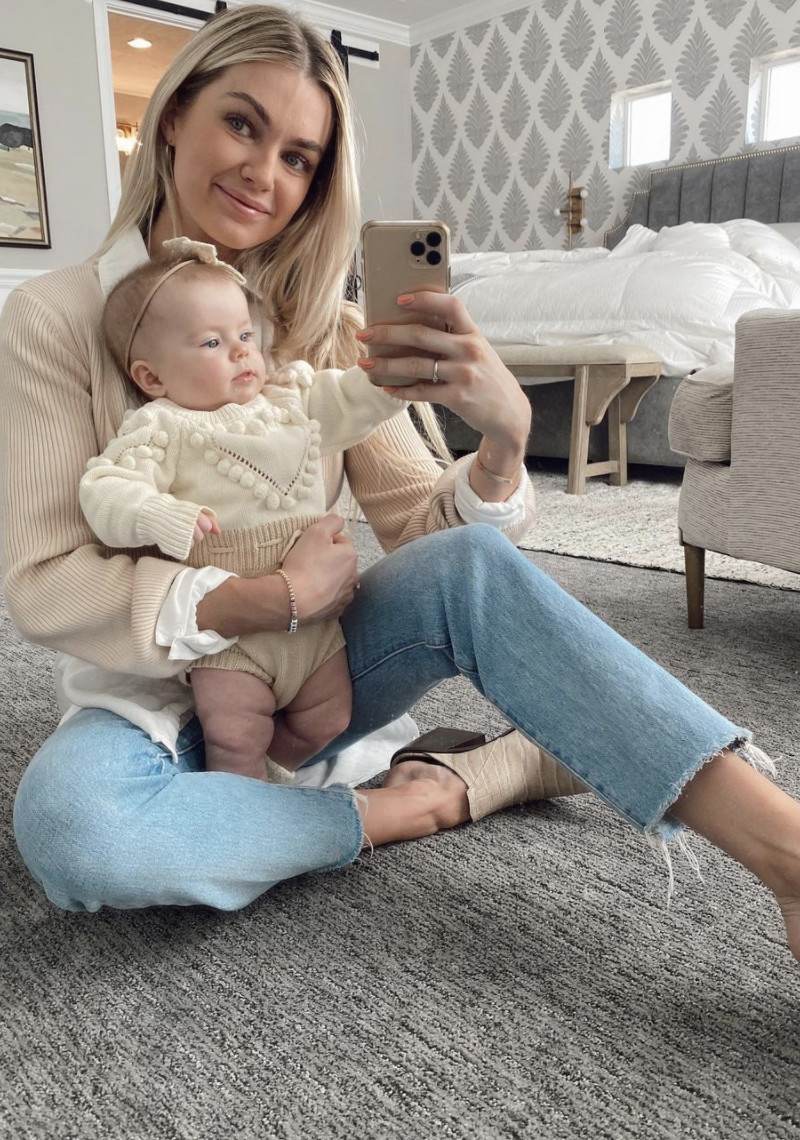 I love it when the seasons change, and you can start to smell the warm weather in the air. Not only is it nice not to wake up to shivering temperatures and be able to go on hikes in beautiful weather, but it's also a chance to put your winter wardrobe away for a while and step into your spring clothes. Last spring, we were all inside wearing a different sweat set every day, but this spring, I'm starting to see more and more fashion which makes me so excited. It means that our world is slowly getting back to normal, and with that, we can all enjoy being outdoors, seeing friends again, and wearing cute outfits!
It feels like 2 years since I thought about my spring clothes, so I've been doing some shopping, and I've been loving all the trends I see this year. I have so many basics I carry over from the previous season, but I always love to buy a few new staples each season to freshen up my wardrobe. This season, I'm adding 5 new essentials into my wardrobe based on the trends I see this year: white button-downs, high-waisted jeans, oversized boyfriend blazer, pop of color accessories, and luxury leather sandals.
White Button Down: There's nothing like a crisp white button-down. It instantly elevates any outfit and makes you look so classic and chic. Pair it with white jeans for a monochromatic look or with some cute trousers, and you are ready for the day. Everyone should have at least one white button-down in their closet! They are so easy to layer, plus you can keep it open and add a cute tank underneath or even tie it up with a pair of shorts.

High Waisted Jeans: I don't care what Gen-Z says, but I will never go back to low-rise. This may go against what all the trend reports say, but I love myself good high-waisted jeans, and I'm adding more to my wardrobe this season. I like to always have a few different color washes in my closet to choose from. You can style high-waisted jeans differently, so I would invest in a pair that doesn't stretch out too much. I wear mine sometimes 4-5 times a week!!

Oversized Boyfriend Blazer: Anyone else stalk Hailey Bieber's account to see what she's been wearing lately? I saw her step out with an oversized blazer and jean shorts and immediately started looking for the perfect blazer. I know blazers have been in style for a while, but make sure you look for that boyfriend style because it adds a whole new level of edgy-chic vs. boardroom-chic.

Pop of Color Bags: I love when I see that neutral is still in, and the only color you need is from your accessories! We all have neutral tones in our closets, so if you're looking to spend on a few new spring essentials, look for pops of color in your accessories.

Luxury Leather Sandals: A good quality leather sandal is a must-have in your closet for both spring and summer. I know it can still be chilly to wear sandals in spring, but I always throw on a pair of leather sandals with my outfit on the days that it's not. They go with EVERYTHING! I wear them from spring and even though the fall with jeans. This is a good item to spend a little more on because you want them to last through the spring and summer, plus you can wear them for years to come.

Let me know what your 5 spring essentials are!
xo, Lindsay