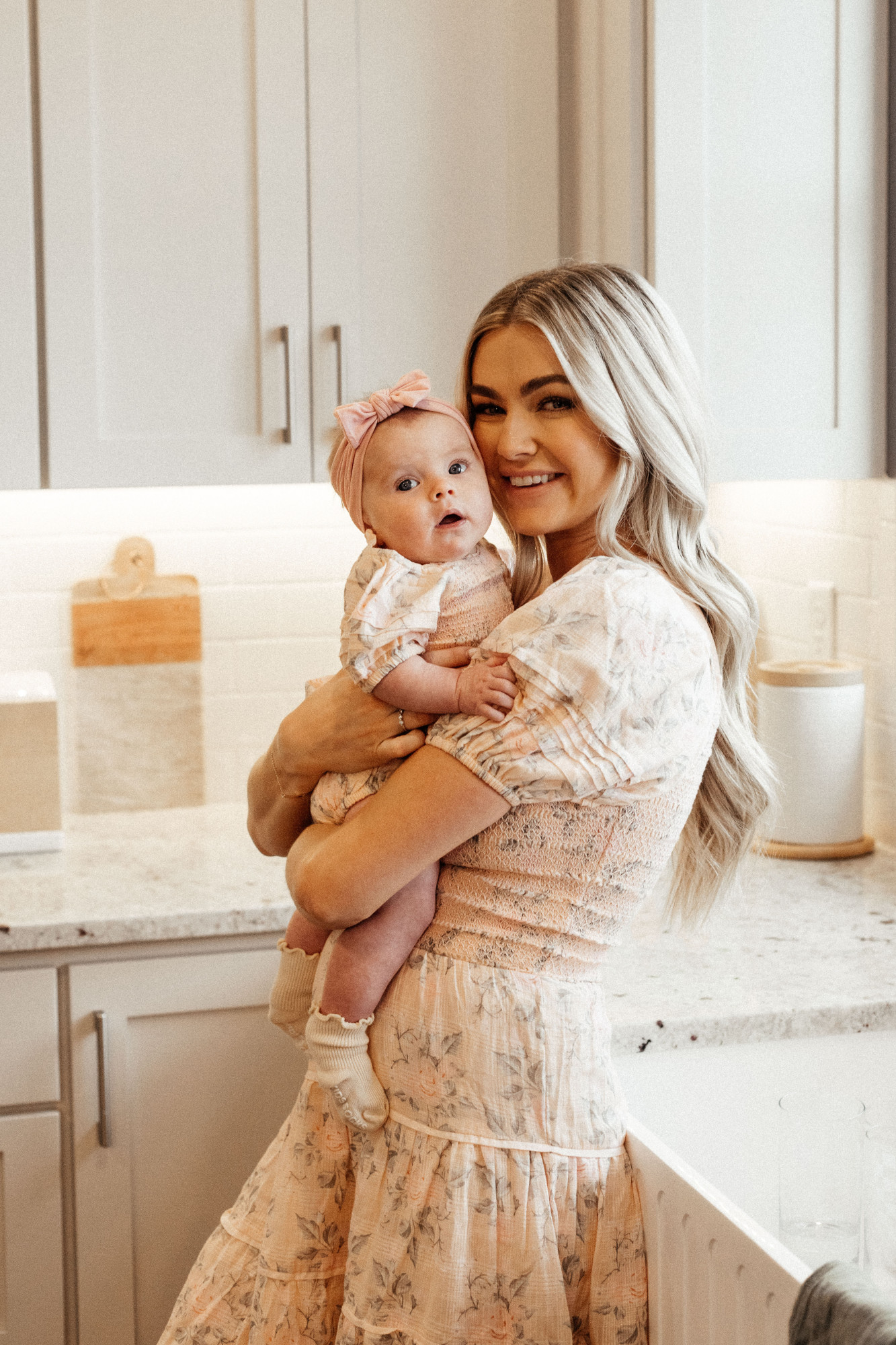 I'm all about meal prepping these days! It has helped Sam and me out so much, especially during the day when I'm running around trying to get errands done, working on projects, and being a mom to Sage! Meal prepping for the week can be overwhelming, and I'm definitely not an expert in this, but I've found a few recipes that have worked for us and made our lives easier, so I wanted to share them with all of you. I'm not one to meal prep every single item we consume all week, I prefer to prep breakfast and lunch items so Sam can grab them on his way to work and so I can have something quick and not worry about having to juggle Sage while I make a meal. You all know the burrito recipe is one of our weekly staples, but we also make an oatmeal bake and a soup. I prep these three recipes every Sunday, and they never get boring because I change up ingredients depending on what we're feeling. All three are super easy to make and fool-proof! I hope you like them!
Burrito Recipe
Our number 1 meal prep recipe! It's so delicious and works for breakfast, lunch, or dinner. Try it out and let me know what you think!
Ingredients:
24 Eggs
2 Rolls Ground Maple Sausage
2-3 Cups Diced Bell Peppers
1 Full Bag of Hashbrowns
24 Uncooked Flour Tortillas
Steps:
Over high heat, cook the sausage and ground it up
In a separate pan, make the scrambled eggs
Mix the sausage with the eggs and keep over low heat
Heat the hashbrowns in the pan you used to cook the sausage
Cook the tortillas on a skillet, in the oven, or over the stove. You just want to heat them!
Mix the hashbrowns in with the sausage and eggs
Cook the diced bell peppers in the same pan you used to heat the hashbrowns
Mix the bell peppers in with the egg, sausage, and hashbrown mixture
Make the burritos: Take about a 1/2 cup to 1 cup of the burrito mixture and wrap it in the burrito! Wrap tinfoil around it and then store them in the freezer! When you're ready to eat, you can heat them in the oven or air fryer for a few minutes. Enjoy!!
Overnight Oat Bake Recipe
One of my go-to breakfasts every morning before I workout! It's so easy to make and lasts all week, plus it's filled with so many nutritious ingredients that will keep you full.  Sam grabs a to-go bowl of this to eat on his way to work. It's a nice switch up from the burritos!
Ingredients:
3 cups old-fashioned rolled oats
1 Egg
4 Cups Milk
1/2 cup maple syrup or sweetener of choice
1 tablespoon vanilla extract
2 teaspoons cinnamon
2 tablespoons melted coconut oil
3 mashed bananas
1/2 cup blueberries
1 teaspoon baking powder
optional: apples, dried cherries, and coconut (any toppings work!)
Steps:
In a large bowl, mix together the coconut oil, mashed bananas, eggs, maple syrup, cinnamon, baking powder, and milk.
Stir in the oats, blueberries, and other mixins! In a separate pan, make the scrambled eggs.
Pour the oat mixture into a baking sheet, place your toppings and cover with plastic wrap.
Leave in your fridge for a few hours or overnight
Remove from fridge and place in oven at 350°F. Bake for 35-40 minutes.
Sprinkle all remaining toppings, and enjoy! You can store it in your fridge all week and just reheat it when you want to eat it.
Soup Recipe
We love having a soup recipe readily accessible during the week, especially in the colder months. As we approach spring and summer, we change things up and use vegetables that are in season! You can make it in your crockpot or over the stove and eat it all week. One of my favorites has been using cauliflower, chickpeas, and sweet potatoes. It's SO delicious.
Ingredients:
1 cup of chopped onions
2 heads of cauliflower
4 sweet potatoes
1 can of chickpeas
1 carton of vegetable broth
2 tablespoons of olive oil
Pinch of salt
Steps:
In a stockpot, sauté the onions on high heat until they are white and jelly.
Reduce to low temp and dump the chopped cauliflower, sweet potatoes, and can of chickpea into the stockpot. Sprinkle the salt and pour the vegetable broth until it just about covers the vegetables. Stir in the olive oil and cover.
Let sit for 30 minutes or until vegetables are tender. Take a hand blender (specific for pureeing soup), or you can pour the soup into a blender. Puree soup until nice and creamy! Add some salt and pepper to taste and enjoy!
Drop your favorite meal prep recipes below!
xo, Lindsay