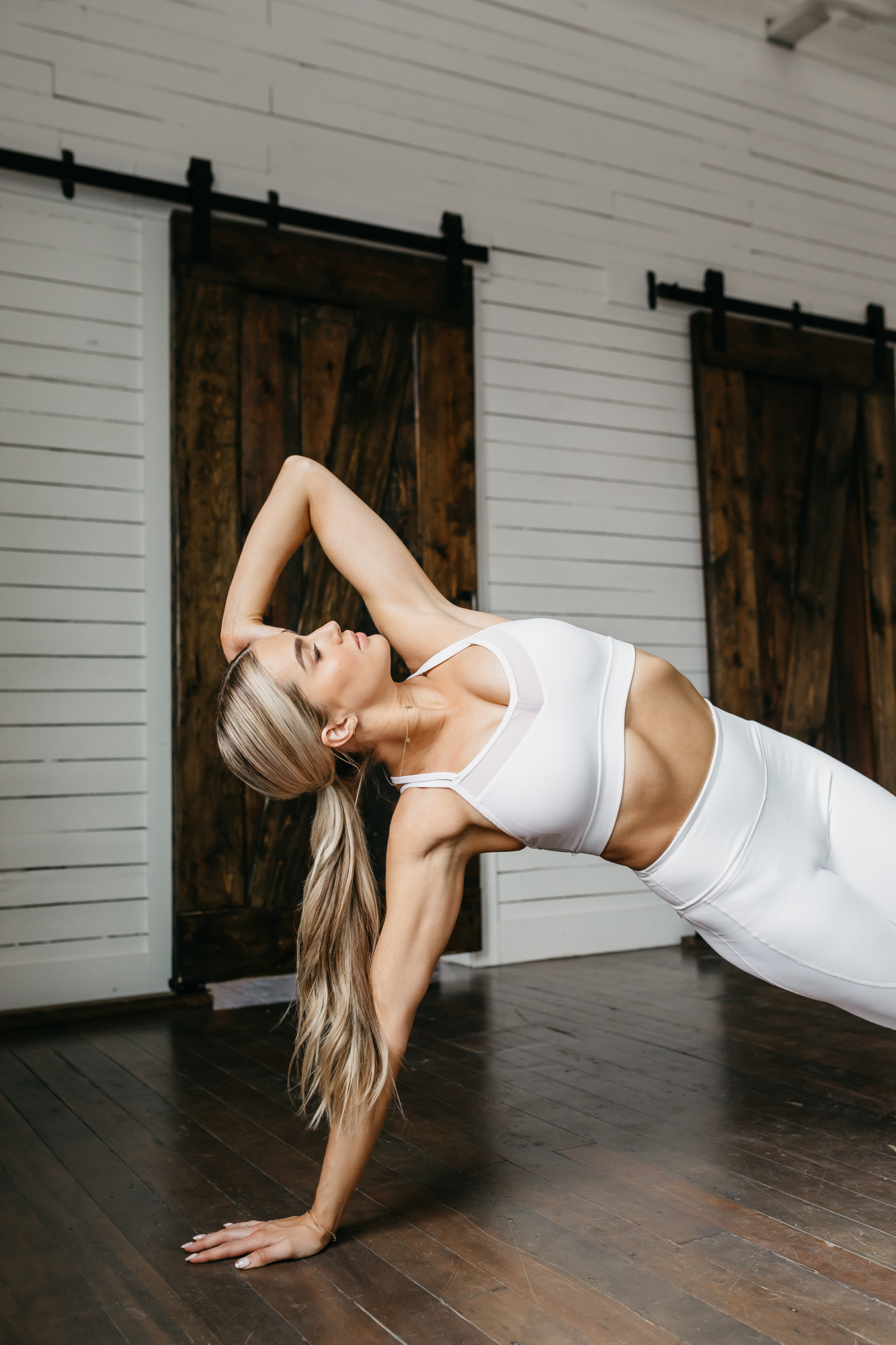 I always get asked what I eat in the morning before my workouts and if I eat anything at all. I know everyone has their own take on eating before you work out, but I'm all about listening to my body, and if I'm hungry and know I have a big workout to get through, I like to feed it with nutritious foods. I find that I truly perform better when I have a little something in my stomach. Lately, I've been setting my alarm clock extra early to workout and film new videos for Move With Linds. When I get up early and know I'm working out within an hour, I usually make myself peanut butter on whole-grain toast, berries and yogurt, hard-boiled eggs, or snack on a granola bar. Carbs are energy, so if you eat them about an hour before your workout, your body will digest them enough so you don't feel sick when you're jumping up and down, but you won't have used all the energy from the carbs, and you'll use it as you power through your workout! Food = fuel, so I like to feed my body carbs and protein when I eat before my workout. Both are essential in your pre-workout breakfast because your body uses the energy from the carbs, and the protein helps repair any micro-tears in our muscle fiber, especially as we do strength workouts!
On top of my breakfast, I'll sometimes have a pre-workout drink. I've been loving the Alani NU Hawaiian Shaved Ice Pre-Workout! I've never been the biggest pre-workout fan, but this one is all-natural and doesn't make me jittery. It's SO good and also helps prevent that post-workout crash. Another important part of my pre-workout meal is water! Hydration before exercise is essential. Not only does it prevent cramps during a workout, but it can cause you to have low energy. Make sure you have at least a cup of water in the morning before you start to work out to prevent injury. This collagen water from Vital Proteins is so yummy if you're looking for something with good flavor and added benefits.
Shop my favorite pre-workout breakfast snacks below!