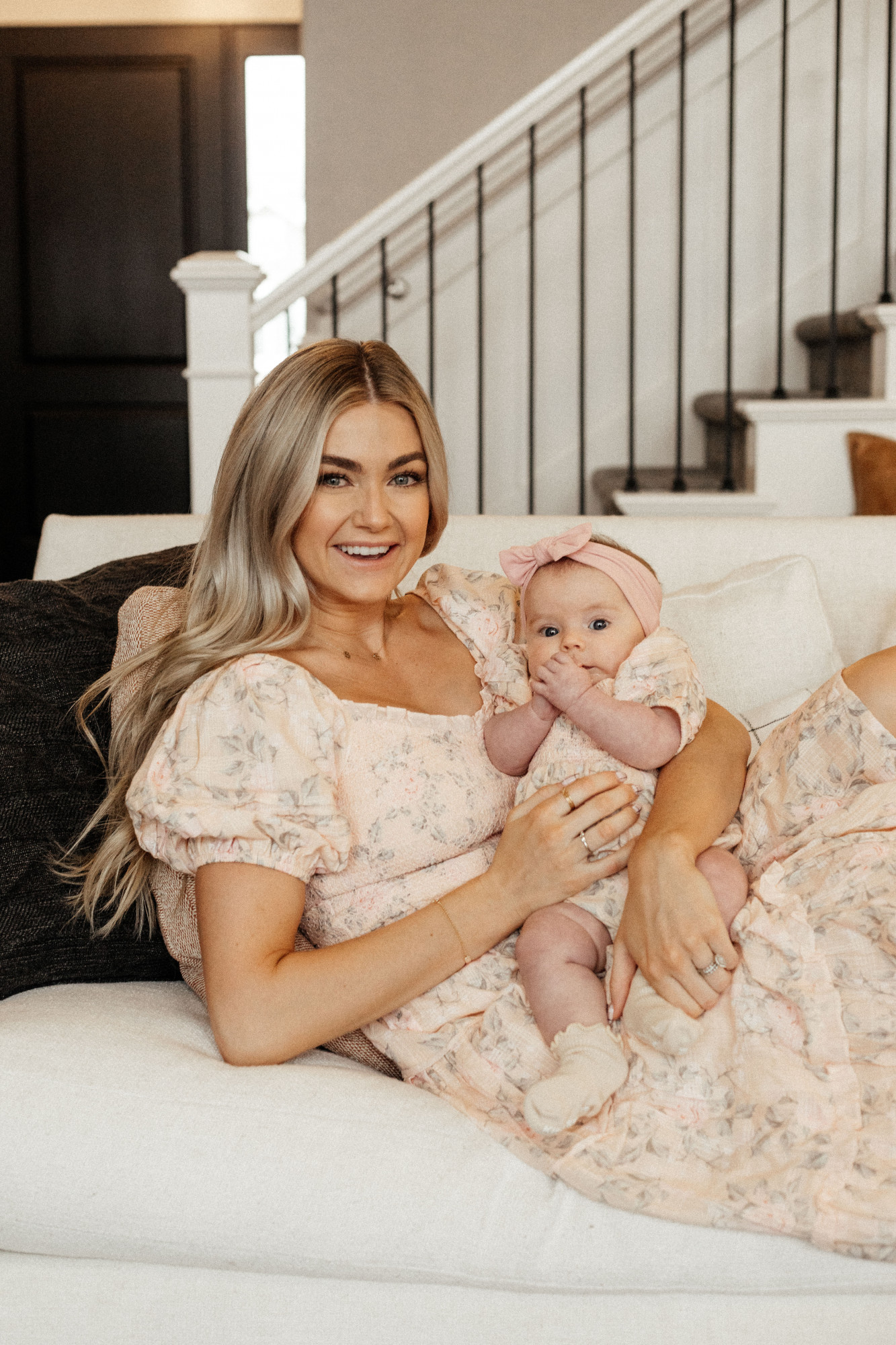 I never thought I would be that mom who wants to match their daughter every day, but I can't help it!! Are any other mamas out there guilty of this? Even if I don't have an exact matching outfit, I always try to have us coordinate. I know this won't last forever, so I plan on having us wear matching outfits until Sage tells me to stop! My absolute favorite brand, which really sparked my love for mommy & me outfits, is Ivy City. They have the BEST DRESSES and matching sets for your little one! It's not only for babies either; they have newborn through toddler sizes, so if you have multiple little girls, you can all match (can't wait to do this one day). The quality of their clothing is incredible, and they always come out with the best style and patterns each season. They have a dress for every occasion! Whether you're looking for the perfect Sunday dress, need something for Easter, or just looking to add more spring colors into your wardrobe Ivy City has so many cute options for both you and your baby girl!
If you saw my story a few weeks ago, I hinted at collaborating with Ivy City! I'm so excited to share that I'll be designing a few pieces with them. I can't share anything else yet, but you will all be the first to know! I can't WAIT for you all to see what we have been working on.
Shop a few of my favorite outfits from Ivy City and other brands below.

xo, Lindsay