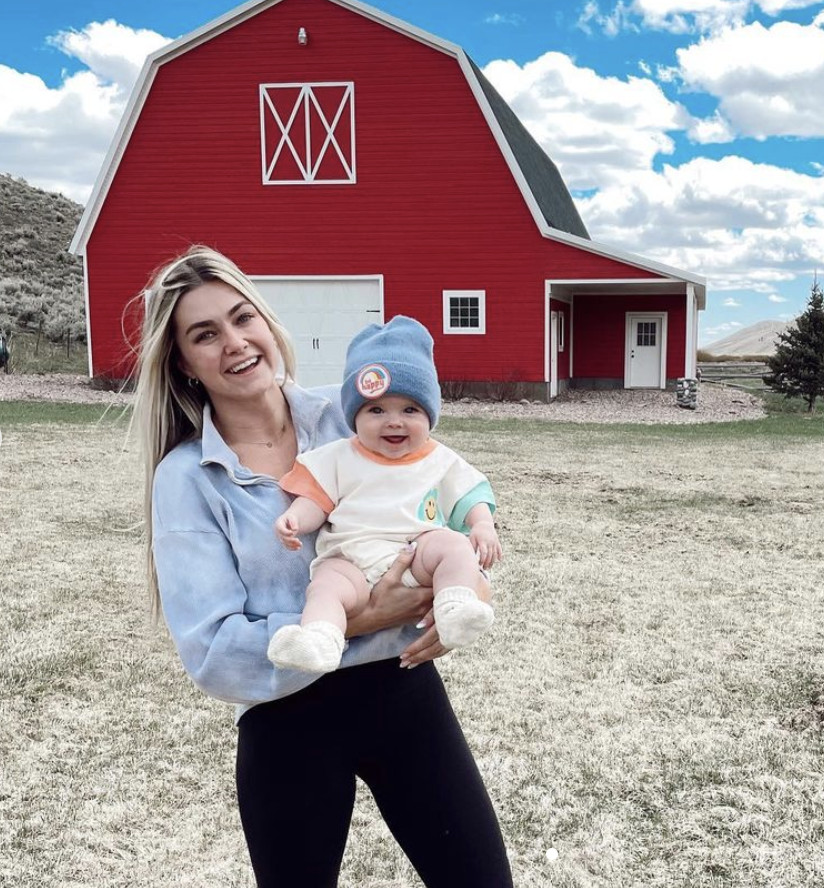 As you may have seen, we've traveled a few times now with Sage, including flying with her for the very first time a couple of months ago. I had no idea what to expect traveling with an infant but was definitely nervous. I wanted to share a few things that made our experience a little easier in hopes of helping fellow parents out there that may be planning a trip soon!
Read Up on the Airline
Study up on your airline's policies! Take the time to read up on what their policies are for boarding with young children. Often, pre-boarding is allowed for families with babies between the ages of 0-2, even before first class or business.
Gear Up
Make sure that you are prepared with the right "stuff" to make life easier. For us, the Doona All-in-One made things so much easier to travel, knowing we had a portable car seat to stroller combo with a lightweight base for a rental car. It was a game-changer! I also recommend having a carrier handy for any quick layovers or if you decide to check your stroller before going through security. We love the Baby Bjorn! 
Car Seat Bag
Similar to having the right gear, buying a specific car seat bag to put our Doona in was something that made life so much easier! It provides extra space for snacks, toys, diapers, etc., without increasing the number of bags in tow (we all know the airlines are very particular!)
Toys
We decided to buy some new toys to have Sage play with for the first time on the plane, just in case. I figured if she were super fussy or bored, we'd have a few minutes of her exploring new things and us holding her attention. It worked! She loved this cactus soother and Winkle sensory rattle the most.
The Essentials
Everyone feeds, changes, and cares for their baby differently, so I'll say this, bring extra! If it's formula, bottles, pajamas, diapers, etc.- bring more than what you think you need. I also love having a handful of these reusable wet bags for any spit-up or diaper accidents. Speaking of diaper changes, I was surprised to see that not all places were super accommodating with spaces to change Sage, so remember to have a changing mat with you. I love using these leather mats from Gathre, they are super compact and easy to clean!
Give Yourself Grace
Above all, know that things probably aren't going to go exactly according to whatever plan you may have in your head, and that's okay! Pat yourself on the back and know that it's hard to travel with a baby, and you're doing a great job! 
Safe travels!
xo, Lindsay