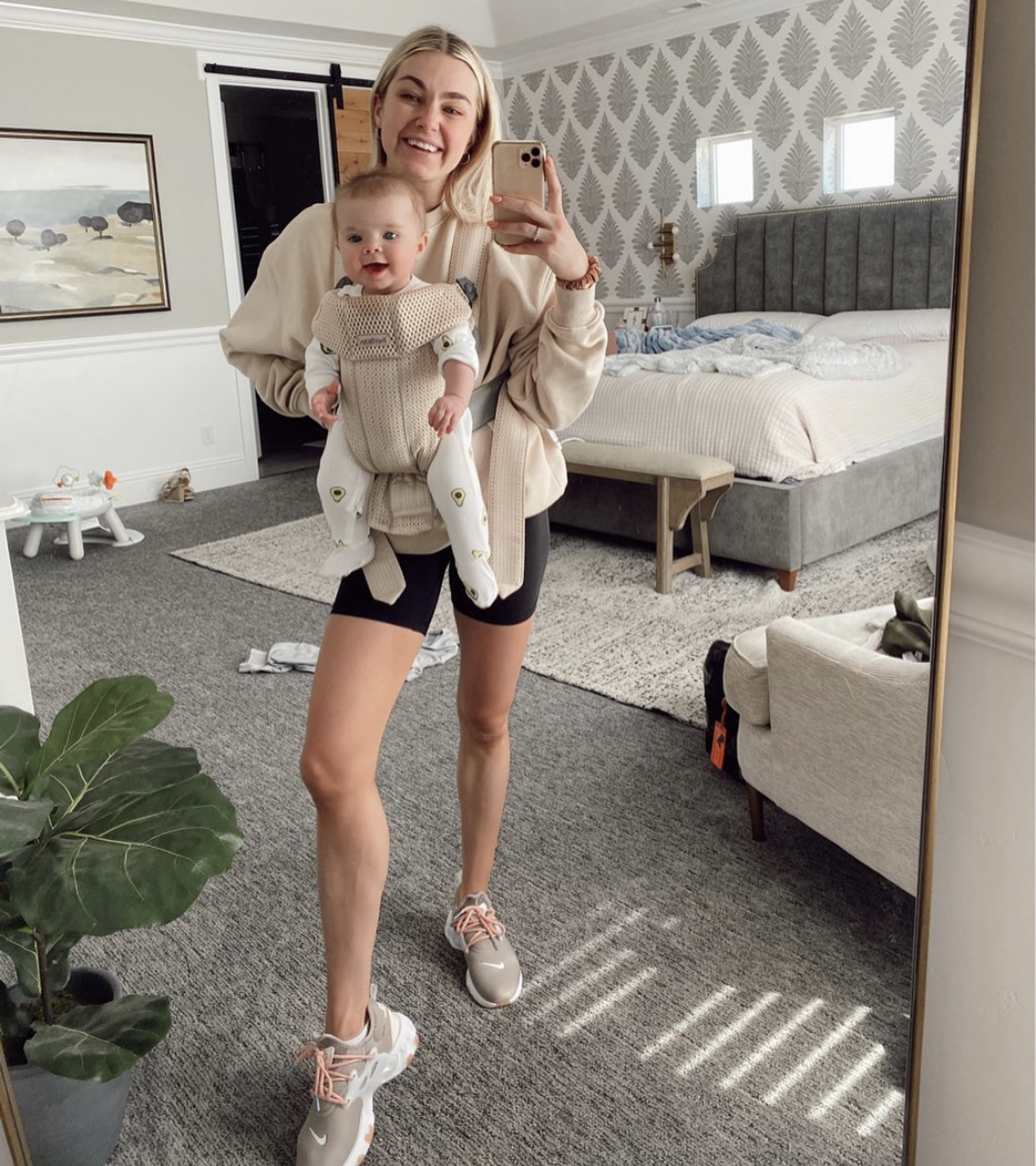 It's starting to warm up here in Utah (which I am SO excited about!), and with the change in weather, I'm always inspired to do a little spring closet cleanout. I usually take inventory of what I have in my wardrobe from seasons past and see what other basics I can add to my collection. Amazon makes it way too easy to find cute, reasonably priced pieces that somehow keep magically showing up at your doorstep two days later.
I've been looking forward to stocking up on basics that are equal parts, comfortable and stylish, and these Amazon dresses are the perfect day to evening transition pieces. Spend a day running errands in one of these cute ribbed or maxi dresses, throw on a cardigan, and you're ready for a night out! I'm also so excited to grab this jumpsuit– perfect for a day around the house with Sage or a family outing to the park.
You guys know I am all about a good workout set, and I've found such great basic sets on Amazon in the most fun spring colors. The ribbed material is super soft and comfortable, and I love how breathable and durable the fabric is throughout a workout. 
Amazon also has some really perfect date night basics for spring and summer, like this flowy dress with a sweetheart neckline and this cute shift dress that comes in color to match any occasion. You also cannot get more basic than a good pair of Levis and a plain white tee- a definite staple for me because I can mix and match all types of accessories to create multiple looks. If I want to dress up the jeans a bit, I'll swap out the basic tee for a bodysuit or a knitted tank top.
Arguably the most important basics of all (especially this year) are comfys! This loungewear set is the coziest thing ever and comes in so many different styles and colors. Throw in a pair of fuzzy slippers, and you are ready for the ultimate movie night in!
If you know me, you know my Amazon cart is always full, and adding fun things to refresh my wardrobe basics is no exception. I hope you love these as much as I do! Happy shopping!

xo, Lindsay