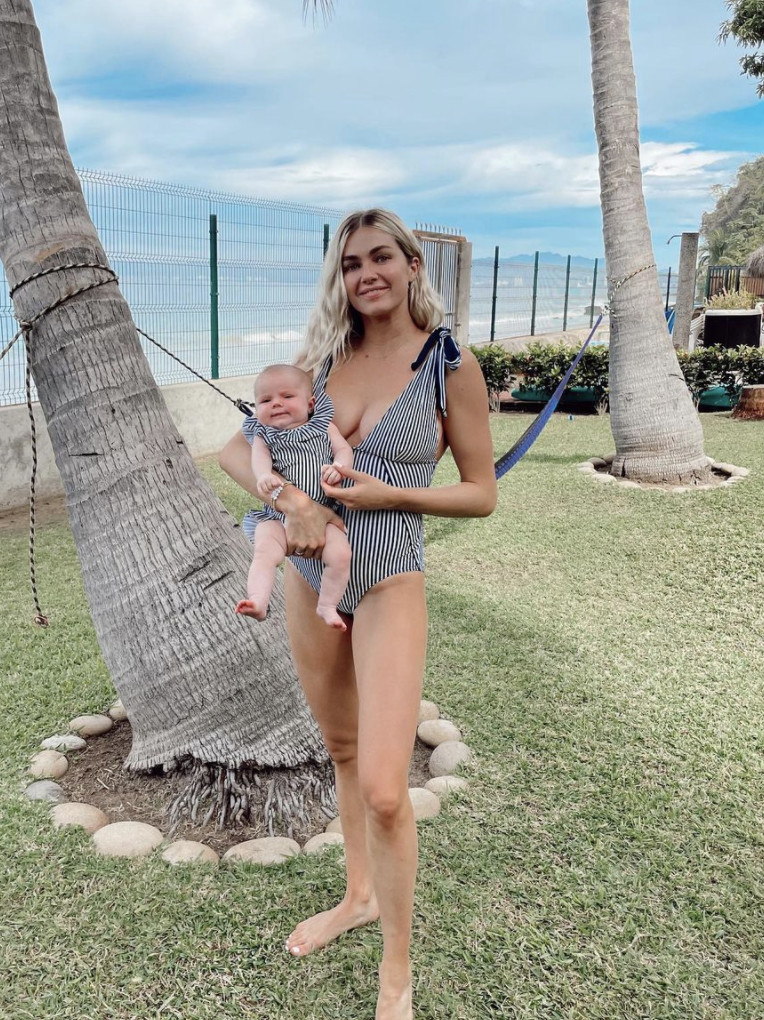 We are heading to the sunshine state for a much-needed family vacation! I'm so excited and grateful to be able to get away with my entire family for a few days (we are getting tested before we travel, and once we get home – don't worry)! It's been cold and gray in Utah, so I can't wait to break out some summer clothes and, of course, dress Sagey for summer. I did a little bit of shopping for our trip and wanted to share all of the fun summer outfits, accessories, and beauty products we packed for Sage and me. I packed pretty light for this trip and tried to plan out all of our outfits, so we didn't over-pack. What always helps me when packing for a trip, especially now that I have a baby, is laying each outfit out with both of our accessories and taking a quick photo so I know exactly what I'm wearing when I get there. I also love to pack in cubes, it's a LIFESAVER. It keeps everything organized and neat and makes it easier to fit more things in your suitcase. I packed a few Mommy & Me looks from my favorite store, Ivy City, as well as all of our go-to vacation beauty products, including Supergoop Baby Sunscreen, after-sun face masks, and more.
I shared more about some of our must-have items when traveling with a baby in this blog post, so if you're looking for the best travel stroller, diaper bag, or baby carrier, read more here! 
Shop all of the products we're bringing below!
What I'm Bringing

What We Packed Sage

Mommy & Me Looks

Vacation Beauty Products

xo, Lindsay