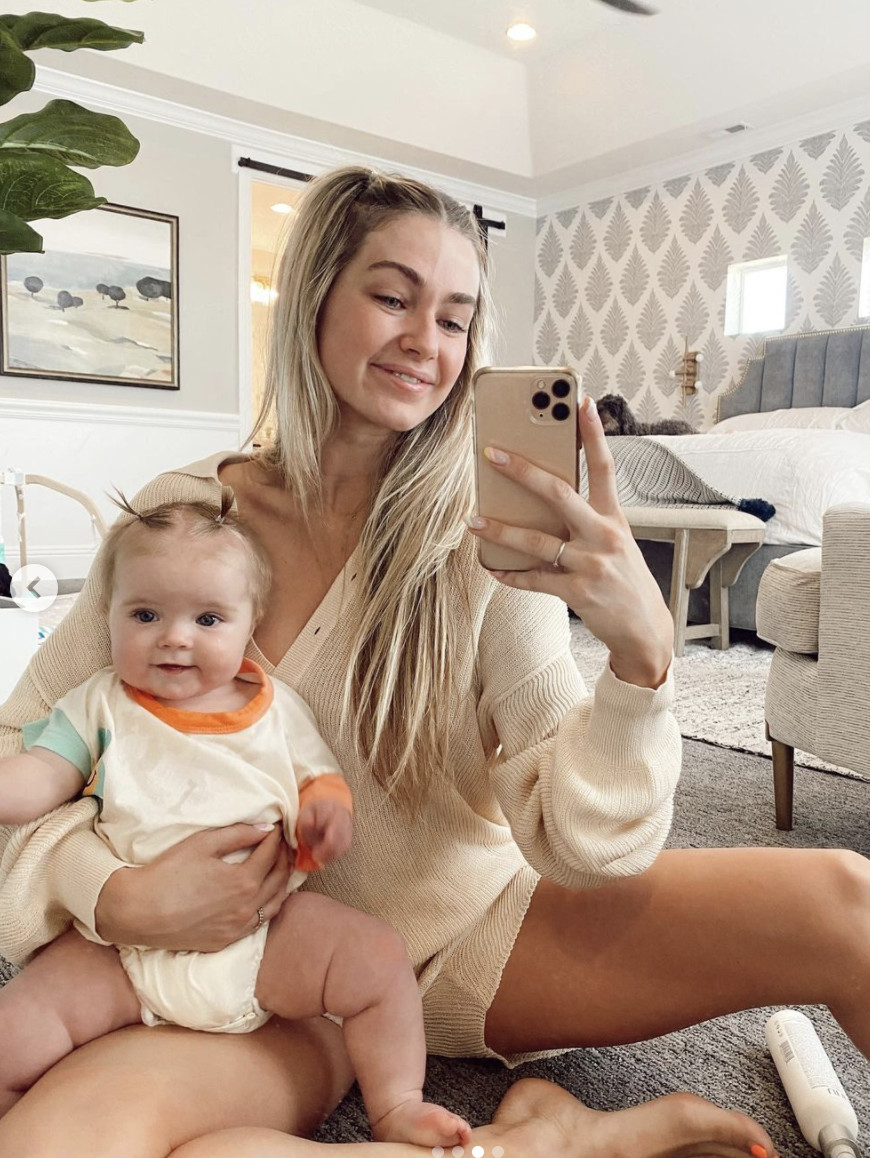 I cannot believe how quickly Sage is growing and that we are starting to have to size up in some of her clothes. Of course, I went right to Amazon to stock up on some of our favorites and found a few new amazing finds, too. I wanted to share Sage's haul with everyone.
These pajamas sell out so quickly on Amazon (and everywhere!), so I always grab a pair or two when I see her size in colors she doesn't have. The fabric is so comfy for sleep, and the zipper is great for diaper changes.
Bibs and Drool Cloths
With Sage eating solids now, I'm always searching for a bib or cloth for all of the drool. I loved this pastel 10-pack for summer and had to get it, and these muslin cloths were a must-have, too.
They have the most buttery soft fabric and are super breathable for summer months. I love the little no-slip dots on the footpads for when Sage starts moving and grooving and the tag-free label for sensitive skin!
I'm pretty sure there is nothing cuter than a baby in a bathing suit, and I absolutely loved this print. I cannot wait to see Sage in it!
I already have one of these hats, but I got a second color because I love how adjustable it is and that it covers so much of Sage's face in the sun.
This is the sweetest little set for summer and even comes with a matching bow. This was just too cute not to buy. 
This sweatsuit will be perfect for cooler summer evenings. The color and the sun detail were too adorable not to buy, and I'm so excited to see Sage in it.
I'm a firm believer that a girl can never have too many bows, so I stocked up on a few more colors in this haul. And after Sage's first pigtails, I went a little overboard and ordered hair ties in every color!
Sage is going to be so stylish in these sunnies! I'm so excited for her to wear them. They come in so many colors and will be so fun for summer.
These ribbed rompers are perfect for throwing in the diaper bag or taking for quick, comfy changes. I love them! There are so many options to choose from, too.
When Sage isn't in her favorite sleep sacks, we use wearable blankets. I loved this print and the muslin fabric for summer, it's great for when she needs something lightweight for naptime or playtime.
Bloomers and rompers are SO cute in the warmer months with little knee-high socks. I love the material and color of these, and they have little grips on the inside that make them less likely to fall down.
I am loving doing these Amazon hauls and sharing them with you guys. This was the first time I did a clothing haul for Sage, and I am excited to do more!

xo, Lindsay