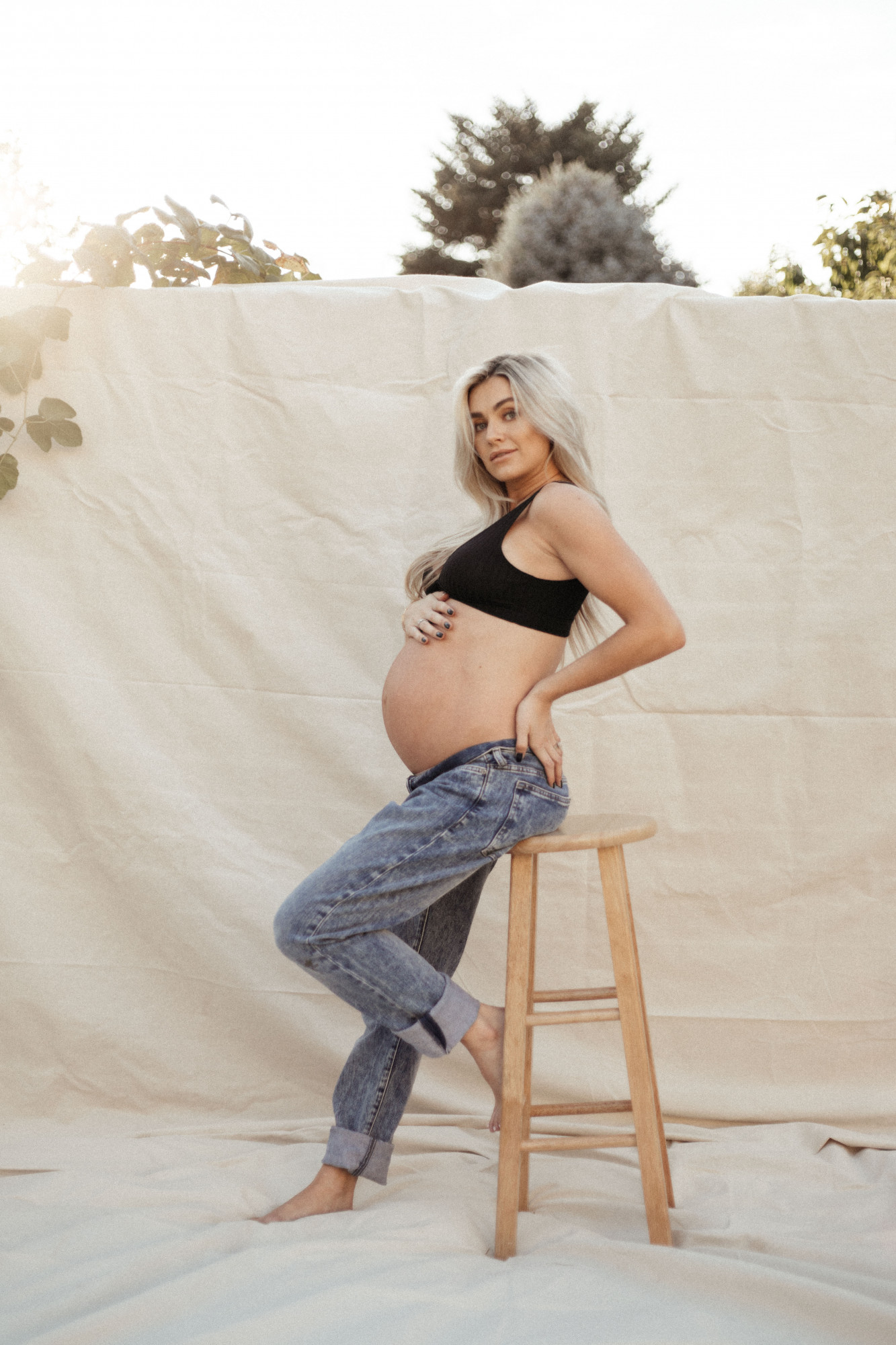 As you may have heard, I'm working on developing a skincare product with Volition Beauty!! What started as a little idea when Sage was still in my belly is finally coming to life.
As a professional dancer, I've used my fair share of tanning products, but when I became pregnant, I started to notice all of the harmful ingredients in the lotions I was using. My body care routine started to grow as well. I was applying my tanning product, then my oil to prevent stretch marks, and then my body lotion to stay hydrated. I would have to wait several minutes between each step and make sure the tan wouldn't streak all at the same time. I started to think how amazing it would be to create a moisturizer that doubled as a self-tanner without the hassle. I wanted to give myself a buildable glow that didn't streak or stain, but I also wanted it to moisturize, tone, and protect my skin. As my body changed throughout pregnancy, I dreamed up this incredible product to help everyone achieve smooth, firm, and glowy skin while protecting you from harmful free radicals. It's packed with incredible and effective ingredients like broccoli and sage oil that work to protect your skin from free radicals and minimize appearances of blemishes and imperfections, vegan collagen to plump and increase the appearance of firms, and so much more.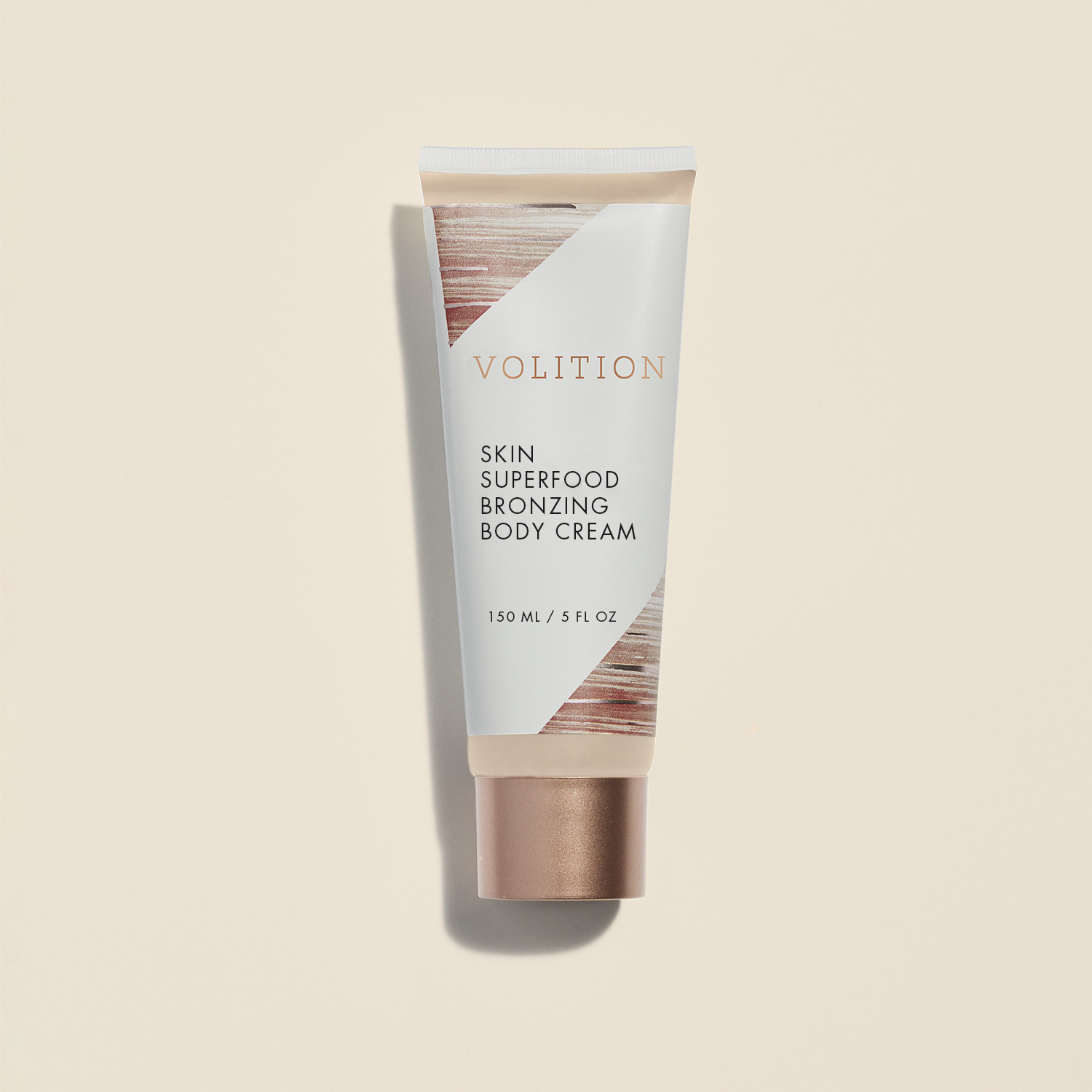 This product isn't made to replace your 24-hour self-tanner; rather, it's a daily moisturizer that also gives you a glow. Unlike other gradual tanners or body lotions on the market, this product DOES IT ALL. From giving you a gradual glow to deeply hydrating and protecting your skin, its robust and clean formula takes your multi-step routine and bottles it up into one incredible product.
Benefits
– Provides a gradual, healthy-looking tan
– Increases the appearance of firmness
– Helps protect against free radicals
– Smooths and hydrates for long-term moisture retention
– Helps minimize the look of fine lines and wrinkles
– Softens the look of stretch marks
– Quick-dry formula
Skin Concerns
– Dull, pale skin
– Dry skin
– Fine lines and wrinkles
– Uneven skin tone
I've been a longtime customer of Volition Beauty and knew they could help me bring this product to life with their innovator lab, so I submitted my idea, and now I need your help in making this product come to life. Volition Beauty is all about asking their community what products should be made next. Instead of telling their customers what is coming up, you can submit an idea to their lab, and if it makes the cut, it moves to the waitlist stage to gauge the beauty community's interest. If your idea meets the waitlist threshold, it's on to the pre-order phase and is in development! Everything they make is certified clean and free of parabens and sulfates, plus it's cruelty-free.
This is where you come in! I need you to help get my idea to the pre-order phase to make this incredible product become a reality! If this sounds like something, you would love to use, join the waitlist today at volitionbeauty.com/lindsay – just enter your email and create a password.
Thank you so much for your support!
xo, Lindsay