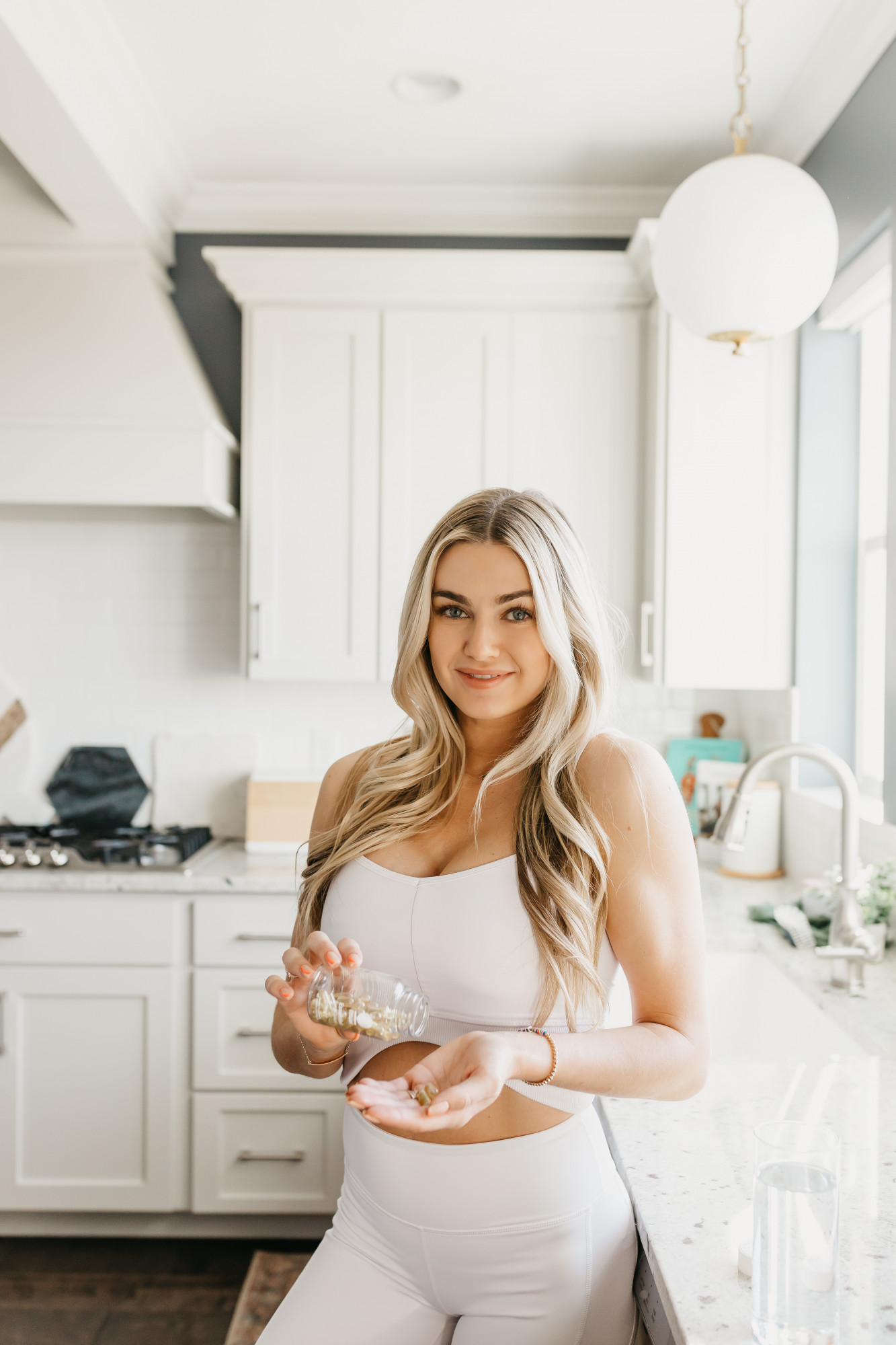 This post is sponsored by Ritual. All thoughts and opinions are my own. 
Let's be honest, the supplement and vitamin industry can be terrifying and overwhelming. With so many brands and information, it can be hard to decide what actually works and what is best for you. I didn't take a multivitamin for most of my life, but I decided maybe it was time to add one into my routine as I got older. One of the reasons I never took one was because of how confusing the entire industry is. With everyone telling you something different, I didn't know what to believe. Living in a digital world where everyone is sharing what works for them, I started to see more and more people share the brand, Ritual. The more I looked into Ritual, the more I fell in love with their products and their mission and values as a company.  Ritual was founded on the belief that "health begins with better ingredients." The founder of Ritual was looking for a prenatal vitamin but couldn't find one she trusted, so she set out to make her own. I am a bit of a skeptic when it comes to certain things, which is why it takes me a long time to decide if I want to put something into my body, but when I discovered Ritual, I knew it was the multivitamin for me because they too are skeptics who did everything they could to reimagine the multivitamin with a science-backed formula, visible traceability, and quality ingredients.
I loved how easy it was to understand what Ritual was about and what was in their products. Its clean, vegan-friendly, non-GMO formula only consists of key nutrients and leaves out the sugars, synthetic fillers, artificial colorants, and all other shady additives! It's been over a year now of taking their vitamins, and I have gone from the daily multi to the prenatal to currently the postnatal. They have multivitamins for different life stages, so it's been amazing to use the same brand but just switch out to the multivitamin that fits my current needs. Ritual multivitamins are formulated to help fill nutrient gaps in the diet because no matter how healthy you eat, we may still not be getting enough key nutrients from our food alone, which is why it can be important to take a multivitamin. Ritual is formulated with key nutrients like Vitamin D3 and Omega DHA and other nutrients specific to the type you are taking. I started with the daily, which is formulated for women 18-49 to help fill nutrient gaps in their diets. This daily multivitamin helps support foundational health with 9 key nutrients.*
When Sam and I started talking about having a baby, I switched over to the prenatal multivitamin. Whether you're just starting to think about having a baby, trying, or when you're pregnant, Ritual's prenatal is formulated to help support those nutrient needs. It contains 12 traceable nutrients like Folate, Choline, and Omega-3 DHA to support neural tube development and fetal brain development, plus Vitamin B12, Iron, Biotin, Omega-3, and more. The 12 nutrients are fully traceable – you can see where they come from on their site! The capsule has a delayed-release design, plus every bottle has a lemon tab.*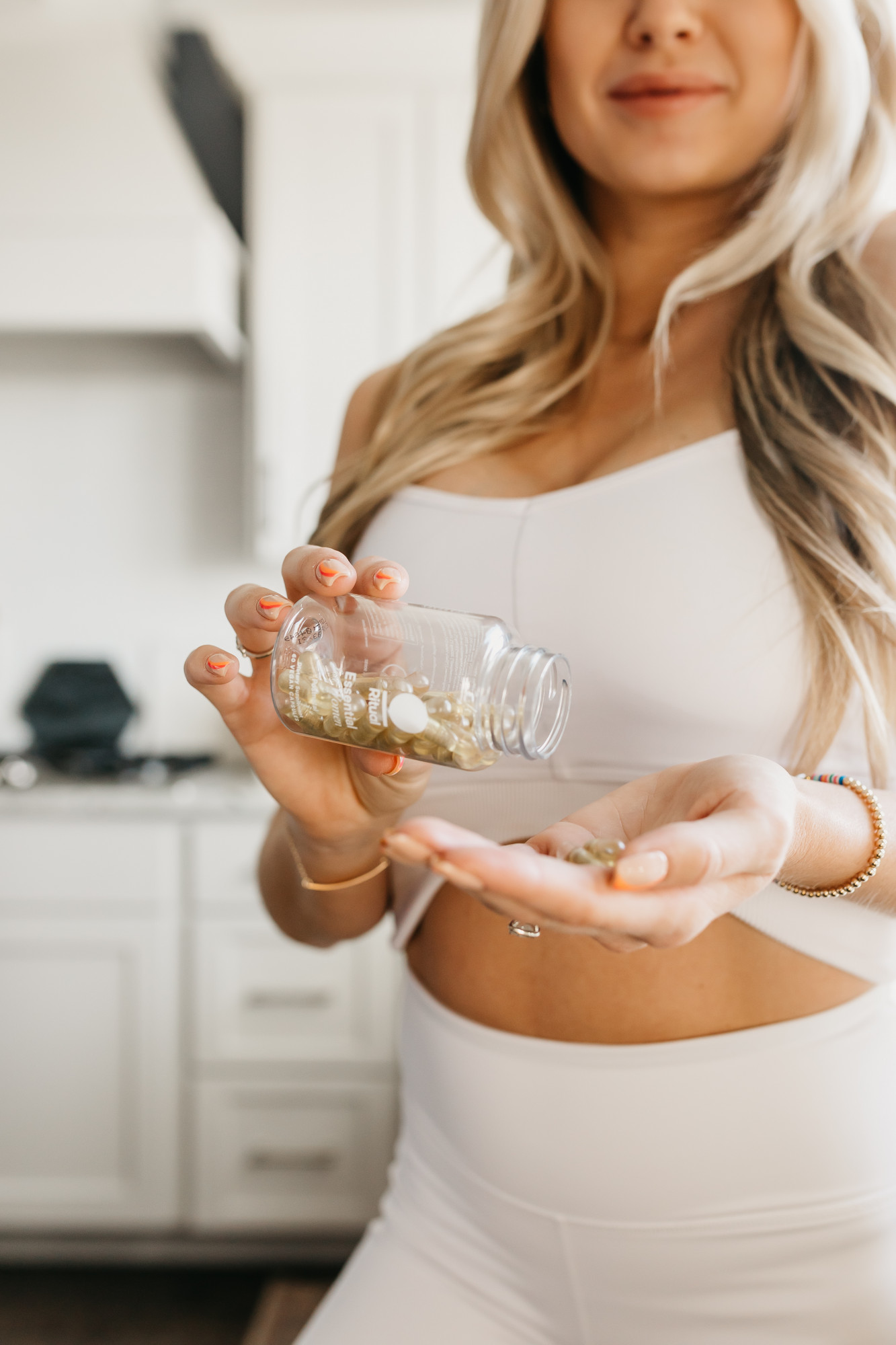 I took the prenatal multivitamin throughout my pregnancy and then switched over to the postnatal shortly after I had Sage. It was a seamless transition, I just updated my account, and it delivered the postnatal in my next shipment. Just like the daily and prenatal multivitamins, the postnatal is formulated with 15 traceable nutrients for the new nutrient demands a mother has for 6 months postpartum and throughout lactation. I'm 5 months postpartum and will be switching over to the daily next month! 
Check out Ritual HERE and sign up today!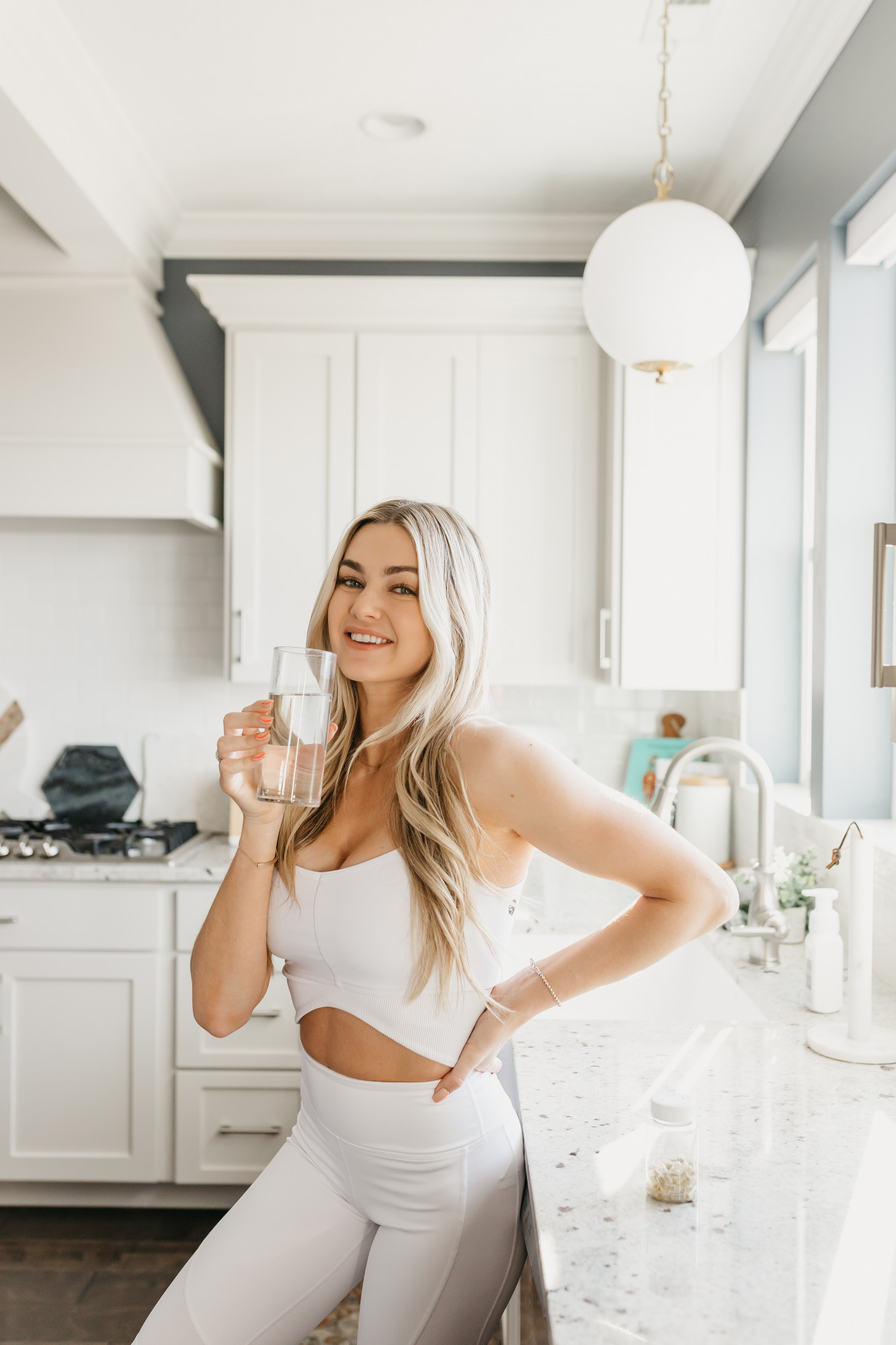 No matter what stage of life I'm in, I love how I can trust Ritual to help support my nutrient needs. I know I'm only a little over a year into my journey with Ritual, but this is one of the most incredible brands I have come across, and I know I will be taking their multivitamins for years to come. If you're looking to start taking a multivitamin or make the switch from your current one, I couldn't recommend Ritual enough.
* These statements have not been evaluated by the Food and Drug Administration. This product is not intended to diagnose, treat, cure or prevent any disease.
xo, Lindsay